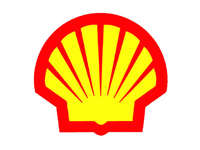 Shell announced the signing of separate agreements for the acquisition of Murphy Schiehallion Limited 5.9% stake in the Schiehallion field west of Shetlands and for the sale of Shell's interest in the Seal area within the Peace River oil sands of Alberta, Canada to Murphy Oil Company Ltd.

The additional equity in the Schiehallion field brings Shell's stake to 55% and offers Shell access to substantial additional reserves and redevelopment potential in the UK, a current and future heartland for Shell Upstream in Europe. The deepening in Schiehallion is part of Shell's continued portfolio optimization and our strategy of sustaining the existing upstream engine.

Under the agreements Murphy, an active developer in the Seal Area in Canada and Shell's partner in a number of assets, will take over Shell's interest and operatorship of all the Seal facilities and leases. This divestment does not impact Shell's focus on growth activities within other parts of its Peace River leases. Shell has significant land holdings in the Peace River oil sands and has a regulatory application under review to increase its thermal production to 80,000 barrels per day with its Carmon Creek Project.