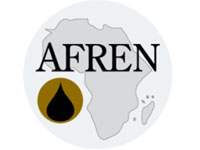 Barda Rash
Having commenced an extensive testing programme at the BR-1 well in July 2012 and establishing oil rates in excess of 6,000 bopd of 28° to 32° API oil, as well as obtaining valuable information on the production characteristics of the Mus/Adiayah reservoir, the Company commenced production operations in August 2012 and has produced its first cargo of sales specification oil to tank. Initial storage capacity limits during the early phases of start-up at the field led the Company to restrict flow-to-tank from the well to 2,472 barrels as at 11 November. Workover operations continue on the BR-3 well and a second rig is being contracted in order to commence the Phase 2 drilling campaign. Drilling pads for the first 2 wells are nearing completion and locations are being finalised for the remaining Phase 2 wells.

Ain Sifni
On 12 September 2012, Afren announced that exploration drilling had commenced at the East Simrit prospect (Simrit-3 well). The Simrit-3 well is located approximately 10 km east of the successful Simrit-2 discovery well, and is exploring the eastern extent of the large scale Simrit anticline.

The Simrit anticline is a large scale east to west trending structure located on the northern part of the Ain Sifni PSC.

The partners completed drilling of the Simrit-2 exploration well in July 2012, the purpose of which was to test the western extent of the structure. The well was ultimately drilled to a total measure depth of 12,467 ft and encountered 1,509 ft of net oil pay throughout Cretaceous, Jurassic and Triassic age reservoirs. No oil water contact has been established in the target reservoirs. Following the conclusion of drilling operations, a comprehensive well test programme commenced and is scheduled to recommence with a workover rig that is currently undergoing acceptance tests.

The partners intend to undertake up to a further nine separate drill stem tests (DSTs) in total, and announced on 26 July 2012 that the first batch of three DSTs in the Triassic age Kurra Chine formation had yielded an aggregate flow rate of 13,584 bopd of 39° API oil. The Simrit-3 exploration well is seeking to demonstrate the presence of oil within the same Cretaceous, Jurassic and Triassic reservoir intervals at the eastern extent of the Simrit anticline.