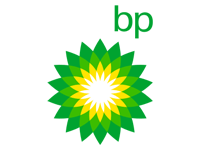 Iraq's State Oil Marketing Organization (SOMO) has finalised a term deal to buy up to 1.097 million tonnes of gasoil for delivery next year from Swiss trader Vitol and oil major BP, traders said.

The company has agreed to pay a premium of $7.99 a barrel above Middle East quotes on a delivered basis, they said.

The cargoes are to be delivered into the Khor al-Zubair terminal, which can only accept smaller vessels, because of draft restrictions.

Vitol is a regular supplier of the fuel to Iraq, while BP last supplied jet fuel to Iraq in 2011, one of the traders said.

SOMO has a July-December term contract with Vitol to buy nearly 500,000 tonnes of gasoil at a premium of $9.67 a barrel above Middle East quotes.

The prices are not comparable as they are off a different basis.

Pricing agency Platts, whose published prices are used in the majority of contracts in the Gulf and Asia, is moving towards the cleaner gasoil with 500 parts-per-million sulphur as its benchmark, instead of the 5,000 ppm sulphur gasoil used now.

Vitol and BP are likely to be shipping the cargoes from either Bahrain or Kuwait, with which they have term contracts, a trader said.

With freight, demurrage and other costs estimated at about $4.10 a barrel, and Vitol's term purchase cargoes from Bahrain costing about $3 a barrel, the company's profit for this route could be at around 80 cents a barrel, the trader estimated.

This could not be verified with Vitol, however.

Iraq lacks crude oil refining capacity and suffers from a chronic shortage of electricity. It uses gasoil to generate power.

Years of war, militant attacks, and under-investment have forced Iraq to rely on imports for its fuel needs, making it one of the biggest buyers of gasoline and gasoil in the region.

Iraq's gasoil demand has been steadily increasing due to a rise in power generation demand, in a country where temperatures can top 50 degrees Celsius (122 degrees Fahrenheit) in summer, making power generation especially crucial, traders said.

Iraq plans to spend up to $1.6 billion on solar and wind power stations over the next three years to add 400 megawatts to the national grid to reduce daily blackouts.