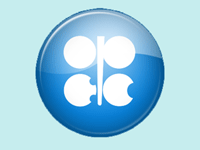 For the first time since June's unprecedented month-to-month drop, crude oil futures prices slumped in October, despite late support from fears that Hurricane Sandy could disrupt US east coast gasoline and heating oil supplies. Since around mid-September, higher crude supply growth and concern regarding the health of the global economy have put oil prices on a steady decline, overriding supply fears.

In October, the downward pressure was sustained as mounting concern about a global economic slowdown, a pessimistic future demand outlook and significant US crude stockbuilds outweighed enduring geopolitical supply concern. During that month, soft economic data from the Euro-zone helped bring ICE Brent front-month down 1.34% to its lowest monthly level for more than three months.

This, coupled with a surprise build in US crude stocks, also sent New York Mercantile Exchange (Nymex) front-month WTI down by more than 5% to levels not seen since its 13% plunge in June. Meanwhile, ICE Brent held its price a little better than Nymex WTI, as the restart of the North Sea Buzzard oil field encountered further problems and was delayed yet again.

Furthermore, weakening equity markets and the combination of poor earnings results from US and European companies weighed on commodity markets in general and crude oil specifically, while the slowing Chinese economy also provided some downside. The ICE Brent front-month price slipped by roughly $1.50/b or around 1.3% to settle at $111.52/b, although notably it has remained above the $110 mark since August.

Meanwhile, Nymex WTI front-month dropped by a significant 5.3% or around $5/b to average $89.57/b, which was below (just) the $90 mark for the first time in three months. In comparison with the same period last year, ICE Brent's front-month year-to date average was 1.2% higher at $112.27/b (compared with $111.89/b). WTI's front month year-to-date average was 1% higher than that of last year, at $95.55/b versus $94.57/b. Crude oil futures prices continued to slide in the first week of November. On 8 November, Nymex WTI settled up at $85.09/b and ICE Brent moved up to $107.25/b.

In line with the fall in crude oil prices in October, speculators continue to reduce their net long crude oil positions from the record highs seen during the last quarter, according to the Commodity Futures Trading Commission's (CFTC) commodities trade report. Hedge funds and other large investors decreased their net long futures and options positions on the Nymex by a sizeable 54,899 contracts to 122,863 at the end of October. This pointed to a 36% reduction since the end of August.

The liquidation of hedge funds' net length in US oil coincided with a significant downturn in WTI prices, confirming the obvious link between hedge fund positions and WTI prices. Meanwhile, ICE's Commitments of Traders' report showed a month-to-month reduction of 15,665 contracts in net long ICE Brent futures and options to stand at 91,462 contracts at the end of October. In total, speculators reduced their combined net long positions in the two main crude oil futures markets, ICE and Nymex, by almost 25% to 214,325 contracts at the end of October, from 284,889 lots at the end of September.

Moreover, the total gross long positions were trimmed by 25 million barrels to 336 mb. But the bigger change came on the short side of the market, where money managers added 45 mb to take their total short positions to 120 mb, the biggest concentration of bearish positions for two years. The ratio of long positions to short ones also fell sharply as investors' bullishness about the outlook for prices faded. Meanwhile, the combined open interest increased by 37,706 contracts to 4.07 million, credited to the overwhelming increase in short positions. The total Nymex WTI futures contracts traded volume during October increased by 633,315 lots to 11.7 million contracts. The ICE Brent volume also edged up significantly by 873,636 lots to 13.2 million contracts, much greater than the competing Nymex WTI. The volume of traded crude oil futures in the two exchanges was almost 25 billion barrels of crude oil in October, or approaching 1 billionb/d.