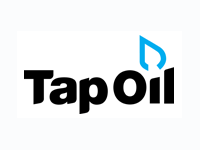 Tap Oil Limited is pleased to announce that the Contractor Group has executed a farmout of a portion of their interests in the Offshore Accra Contract Area, Ghana. Under the terms of the Farmout Agreement, a wholly owned subsidiary of Ophir Energy plc (Ophir) will assume operatorship of the Offshore Accra Contract Area on behalf of the Contractor Group and execute drilling of the deepwater Starfish-1 well. Ophir is a successful, African focused upstream oil and gas company with significant deepwater West African drilling experience.

The Starfish-1 prospect has been recommended for drilling in 2013. The well will target a large, deepwater, Jubilee look-a-like trap. Tap estimates that the well will target prospective resources in the order of half a billion barrels (431 mmbbls (P50); 665 mmbbls (PMean)).

Tap has reduced its participating interest in the Contract Area from 40% to 17.5%, held through its subsidiary Tap Oil (Ghana) Limited, and will receive approximately US$4.4 million in past costs from the farmees.

Tap's Managing Director/CEO, Troy Hayden said:

"The farmout of Tap's interest in Ghana has significantly reduced the risk associated with our high equity position in the Ghana exploration program. The Contractor Group has been considerably strengthened and Ophir has extensive regional drilling experience and is ideally placed to assume operatorship of the acreage. A successful discovery in this high risk well would be transformational for Tap."

The Contractor Group will consist of: Ophir holding a 20% participating interest and operatorship; Afex Oil (Ghana) Limited holding a 20% participating interest, with Vitol Upstream (Accra) Limited (30%) and Rialto Energy (Ghana) Limited (12.5%) entering as new members of the Contractor Group. The entry of Rialto Energy (Ghana) Limited into the Contractor Group is conditional on it providing a bank guarantee in respect of its participating interest share of the approved work program and budget for the current Exploration Period. Challenger Minerals (Ghana) Limited has exited the Contractor Group.

The farmout and transfer of operatorship has been approved by the Ghana National Petroleum Corporation and the Minister for Energy of the Republic of Ghana.