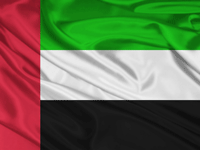 The head of Argentina's state-run oil company, YPF met with oil companies and investors in the United Arab Emirates to discuss partnering to produce oil and gas in the South American nation.

YPF CEO Miguel Galuccio met with Abdul Jaleel Al Khalifa, chief executive of Dragon Oil PL in Dubai. Later in Abu Dhabi, Mr. Galuccio met with Khaldoon Khalifa Al Mubarak, chief executive of Mubadala Development Corporation, the Abu Dhabi government's sovereign-wealth fund.

"In the meetings, the funds and energy companies from the Emirates appeared very interested in having a greater presence in Latin America, and in the case of our country, being able to have investments alongside a company like YPF," a YPF official told Dow Jones Newswires.

Last year, Mubadala said it would invest $2 billion to buy into the sprawling business empire of Brazil's richest man, Eike Batista, a move that seemed set to lead to further investments by the Gulf state in Latin America.

Dragon Oil executives could visit Argentina in a month or so to look closer at developing conventional oil and gas products, the YPF official said.

Mr. Galuccio also plans to meet with executives from Abu Dhabi National Energy Co. PJSC (TAQA) and International Petroleum Investment Company before concluding the trip. Argentine Planning Minister Julio De Vido and Deputy Economy Minister Axel Kicillof, who both oversee energy policy in Argentina, are accompanying Mr. Galuccio on the trip.

Mr. Galuccio, who took over YPF when it was expropriated from Spain's Repsol SA last year, has been courting international partners to boost output and help Argentina reduce its dependence on imported energy. The YPF boss has also recently held talks with Norway's Statoil ASA, Russia's government-controlled gas company, Gazprom, and Chevron Corp., among others.

In December, YPF inked a deal with a company linked to Argentina's Bulgheroni family to invest $1.5 billion together over the next two years to develop shale-gas and oil resources.

YPF also announced an accord with Chevron that could see the California-based Company and YPF spend about $1 billion to drill 100 wells for unconventional energy in Argentina's resource-rich Neuquen Province.

If that plan works, the companies could finalize plans to drill an estimated 2,000 wells for about $15 billion in coming years. But the plan faces an important obstacle.

A $19 billion embargo on the assets of Chevron's local subsidiary, stemming from a decades-old case involving environmental damage claims in Ecuador, has raised questions about Chevron's ability to move forward in Argentina as long as the embargo is still active. Chevron has said it will use all legal means available to reverse the embargo.