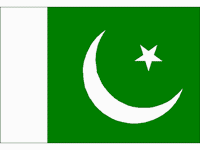 The Asian market continued its recovery on the back of firm seasonal demand for utilities supporting middle distillates and fuel oil cracks. Furthermore, the expectations of tighter regional supplies allowed the cracks to improve across the barrel.

The gasoline crack continued moving up as the market was supported by healthy regional demand amid tightening sentiment. The gasoline crack witnessed the most pronounced uptick at the end of January after two consecutive weeks of decline. The main supporting factors to this development included the prospect of tightening supplies over the coming period in line with the onset of the maintenance season in Asia and expectations of healthy Chinese demand due to the Lunar New Year holiday.

Refinery turnarounds and expectations of tighter supplies boosted gasoline, amid additional support from stronger regional demand, mainly from Pakistan and Indonesia. Additionally, Kenya was also seeking some volumes of gasoline.

These factors allowed gasoline to show a sharp recovery and the crack spread against Dubai crude in Singapore gained more than $3/b to average $12/b in January. Light distillate naphtha also gained ground, mainly on the back of some support stemming from buying interest in Northeast Asia and Taiwan. The uptick to the naphtha crack was likely limited by expectations of increased European arbitrage inflows into Asia.

Firm heating demand in Japan because of a cold snap soaked up kerosene stocks, helping to support jet kerosene prices, causing regional refiners to focus on maximizing their production of kerosene. Gasoil/diesel demand remained healthy with support mainly from the Philippines and Vietnam. Additional support came from steady Australian diesel imports and likely higher Chinese diesel demand ahead of the Lunar New Year holidays.

The prospect of reduced refinery production ahead of maintenance turnarounds helped buoy gasoil prices. The westbound arbitrage to Europe remained unworkable, partly confining supplies of ultra-low sulphur gasoil within Asia-Pacific. The gasoil crackspread in Singapore against Dubai remained around $20/b in January, a similar level to the previous month.

At the bottom of the barrel, the fuel oil crack continued the upward trend over the month, on the back firm regional demand, mainly from utilities in Northeast Asia, amid Singapores residual fuel oil inventories falling due to higher exports to China and Hong Kong.

Additional support was received by the low-sulphur fuel oil from stronger demand in Japan and South Korea, amid nuclear plant shutdowns and a price rally for competing fuel LNG for power generation. The fuel oil crack-spread in Singapore against Dubai increased by $3 to average minus $9.4/b in January.

Additionally, the expectations of hefty arbitrage arrivals from Russia and the Caribbean weighed on high-sulphur fuel oil spot values.