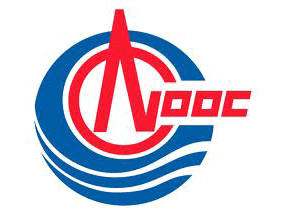 China's largest offshore oil producer will increase its stake in the country's leading coalbed methane producer in a move to tap unconventional sources of gas.

The China National Offshore Oil Corporation (CNOOC) will buy 20 percent of China CBM's shares from the China National Coal Group Corporation (ChinaCoal), according to an online statement from CNOOC.

If the deal goes as planned, CNOOC will become China CBM's largest shareholder, controlling 70 percent of the latter's shares. ChinaCoal will hold the remaining 30 percent.

The statement said the deal is still awaiting approval.

At present, China CBM, the country's largest state-owned coalbed methane producer, owns exploration and mining rights to areas adding up to a total of 18,200 square km.

By the end of 2011, China CBM's proven coalbed methane reserves had hit 107 billlion cubic meters and its annual output capacity had reached 1.1 billion cubic meters.

CNOOC bought a 50-percent stake in China CBM with 1.2 billion yuan in the end of 2010 after China National Petroleum Corp. stopped holding shares in the company in 2009.

Since then, China CBM has invested 4.8 billion yuan in coalbed methane exploration, discovered 95.9 billion cubic meters of coalbed methane and sold 634 million cubic meters.

CNOOC signed a 30-year deal last year with China CBM to explore coalbed methane in nine provinces.

The deal manifests the two companies' wish and resolution to tap coalbed methane, said Yang Hua, general manager of CNOOC.

China's coalbed methane reserves are estimated to be 36.8 trillion cubic meters, ranking third-largest in the world after Russia and Canada.

The Ministry of Land and Resources said on Monday that the country aims to produce 16 billion cubic meters of coalbed methane and put 7.4 billion cubic meters into use in 2013.

The country is aiming to produce 30 billion cubic meters of coalbed methane every year by 2015, according to a national development plan for coalbed methane released last year.

The deal is CNOOC's latest move to exploit unconventional gas after making a bid to buy Nexen Inc., which runs oil sand and shale gas projects in North America.

CNOOC announced earlier this month that its 15.1-billion-U.S. dollar bid to buy Nexen had been approved by U.S. authorities.

Wang Yilin, board chairman of CNOOC, said late last year that the company attaches the same significance to unconventional gas exploitation as it does to conventional gas.