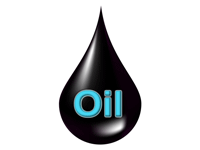 International crude oil futures prices retained their strength in February, spurred on during the first half of the month by a more positive economic sentiment, the bullish US gasoline market, production glitches, and expectation of higher global oil demand growth in 2013. The price rises were accompanied by a surge in managed money netlong positions, which were within sight of reaching last year's peak.

On the economic front, positive US employment figures, a strong US housing market, a round of optimistic fourth-quarter (4Q) results and a rebound in global manufacturing activity boosted optimism about the global economic recovery. Euro-zone purchasing managers index (PMI) figures, driven by Europe's largest economy, Germany, also indicated that the economic situation in the Euro-zone was not deteriorating as fast as before. The PMI rose to an 11-month high of 47.9 from December's 46.1. The index has been below the 50-mark that separates accelerating growth from slowdown since August 2011.

At the same time, Chinese crude imports for January surged to their third-highest level ever at 5.92 mb/d, up more than 6% from December. OPEC and the US Energy Information Administration (EIA) released their latest monthly demand growth forecasts for 2013. They raised their predictions by a respective 80,000 and 110,000 b/d on the back of the signs of an improving economic outlook, particularly for China. An unseasonably strong US gasoline market also boosted oil prices. The imminent shutdown of Hess' 65,000 b/d Port Reading stand-alone cracking facility in New Jersey is the latest in a long line of US refining shutdowns impacting gasoline supplies.

Struggling US ethanol production also supported the US gasoline market. The optimistic mood began to erode during the later decade of the month, and trading in international crude futures started to take on a slightly more bearish tone, as concern grew over the health of the global economy. Political uncertainty in Italy added to lacklustre GDP data out of Europe and raised questions about oil demand. Oil also joined a sell-off in precious metals and copper, as market rumours circulated that a hedge fund had been forced to liquidate substantial commodity positions. The recent price drop came on the back of what was seen as the deflation of a rally that had been driven more by speculative forces than by market fundamentals.

In economic news, HSBC's flash estimate for its Chinese manufacturing PMI for February came in at 50.4, against forecasts of 52.2. This hints at the first slowdown of economic activity in that country in five months and also serves as a reminder that the road to economic recovery could remain bumpy.

The ICE Brent front-month increased by 3.75/b or 3.3% to average $116.07/b, the highest monthly average in ten months. Nymex WTI futures also rose, although marginally, by 50˘/b to average $95.32/b, a level last seen in April. Compared with the previous year, both international futures front-months were lower. The WTI y-t-d average was down by more than 6% to $95.08/b, while ICE Brent was slightly lower by almost 1% at $114.20/b.

Crude oil futures prices kept their downward trends in the first week of March, when Nymex WTI settled above $90/b and ICE Brent moved down to $110/b. On 11 March, ICE Brent stood at $110.22/b and Nymex WTI at $92.06/b.

The recent falls in crude prices were tracked by money managers cutting their net lengths for the Nymex WTI and ICE Brent contracts in recent weeks. Net long positions for the former were last seen at 175,211 contracts in the week to 26 February (down from a high of 209,000 lots), while, for the latter, they were last seen at 159,816 lots, down by 32,380 in the last three weeks. Prior to the declines, US crude futures had risen by more than $10 in the two months since 11 December. Over the next seven weeks, speculators continually added to their net long bets, which topped out at 241,141 contracts as of 12 February.

That was equivalent to about 240 million barrels of crude oil. The build-up prompted anger among some motorists, who blamed speculators for rising prices at the pump. The increases mirrored a speculative build-up in another crude oil benchmark, North Sea Brent, which saw speculators' net long positions reach a recent peak of 192,154 contracts as of 12 February. Taken together, the speculators' net long bets on US and Brent crudes represented about 415 million barrels' worth of crude as of 12 February, the data shows. Furthermore, amid recent bearish speculative activity in the oil futures market, the open interest volume for the two major contracts decreased by around 19,000 lots to 4.2 contracts at the end of the previous month.

The daily average traded futures volume during February for WTI Nymex contracts increased by 33,343 lots to average 615,769 contracts, or more than 615 mb/d. For ICE Brent, the volume also increased to 606,860 contracts, marginally higher than in the previous month.