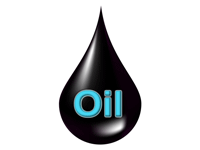 Crude oil futures prices declined in the month of March, with prices for both Brent and WTI falling well below last month's highs. Reduced refinery demand due to substantial maintenance worldwide was a key in pushing prices lower. In total, some 6.9 mb/d of refining capacity was offline in March, the highest figure expected for the year and some 1.2 mb/d more than last year.

This, coupled with renewed fears over the Euro-zone and higher North Sea production, was sufficient to shave off more than 5% of ICE Brent's value from its February average. WTI did manage to cap losses partly due to increasing signs that the world's largest oil consumer is likely on a faster path to economic recovery. The US Federal Reserve's pledge to continue its fiscal stimulus measures also helped to support prices. According to the Fed's latest round of industrial production figures, industrial output increased by 0.7% m-o-m in the country and 2.5% y-o-y. The pressure on WTI also eased as the build-up of crude in the US mid-continent has halted as more routes carrying crude south to the US Gulf coast become available.

On the Nymex, the WTI front-month declined by about 2.5%, or $2.36, to average $92.56/b in March. Compared to the 1Q12, the WTI value decreased by $8.56. On the ICE exchange, the Brent front-month decreased by almost 5.6%, or $6.53, to average $109.54/b. For 1Q 2013, ICE Brent also registered a lower value compared to the same period last year, dropping by $5.70, or 4.8%, to $112.65/b from $118.35/b.

On 9 April, ICE Brent stood at $106.23/b and Nymex WTI at $94.20/b. The perceptions of hedge funds and other large speculators on the direction of crude oil prices were mixed in March, as they raised their bets on higher Nymex crude oil prices and reduced their bullish positions on the ICE Brent market. US Commodity Futures Trading Commission (CFTC) data showed that Nymex WTI net long positions were 199,129 contracts at the end of March, higher by 23,918 lots compared to the end of the previous month. On the other hand, the money manager group's ICE Brent net long positions stood at 130,473 lots compared to 158,816 contracts at the end of February, representing a 17% reduction. Furthermore, the combined open interest volume (OIV) for the two major contracts, although they remained high, decreased by 45,800 contracts by the end of March to 4.2 million contracts.

The daily average traded volume during March for WTI Nymex contracts decreased by 81,652 lots, or 13%, to average 525,699 contracts or more than 525 mb/d. For ICE Brent, the volume increased by 77,348 lots, or 13%, to 687,976 contracts, significantly surpassing WTI volume by more than 162,277 lots.