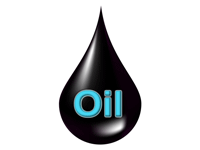 Crude oil futures saw a substantial drop again in April, with Brent falling 5.6% to July 2012 levels with a monthly average of around $103/b. Nymex WTI posted a much smaller loss of only 1% to average about $92/b.

A fragile global economy — with the prospect of weakening demand growth, rising production and high commercial crude stocks — has sent crude prices tumbling. Crude oil also lost ground amid cross-commodity and equity markets' herd behaviour, as momentum trading led to a sell-off that sent commodity prices, such as those for gold and silver, plunging by record levels. The bearish market sentiment was due to lessthan- encouraging macroeconomic data from across the globe, particularly from the world's two largest oil consumers.

China's first-quarter GDP data was lower than expected, Europe's economic outlook is somewhat gloomy again, while in the US jobs and economic data were disappointing. This led to a downward revision of global oil demand for 2013 by the three main forecasting agencies and a cut by the IMF to its forecast for global GDP growth in 2013, sparking bearish sentiment among investors. The market perception of oversupply on the back of the US shale boom amid lacklustre light sweet crude demand on both sides of the Atlantic Basin and high stocks, along with a record high in US commercial crude inventories, also had a hand in pushing prices lower.

On the Nymex, the WTI front-month moderately dropped by around 90˘, or 1%, to average $92.07/b in April. Compared to the same period in 2012, the WTI value is lower by $9.24 or 9% at $93.79/b. On the ICE exchange, the Brent front-month plunged by a hefty 5.6% or $6.12 to reach an average of $103.43/b. Year-to-date, ICE Brent also was lower by $8.55, or 7.2%, at $110.34/b from $118.89/b at the same period last year.

The latest CFTC and ICE commitments in trade reports for the week ending 23 April confirmed bearish investor sentiment for oil in April. Nymex WTI and ICE Brent managed money net length positions in futures and options posted a decline of 8.4% and 24%, respectively. Hedge funds and other financial players are continuing to exit long positions in oil futures as prices plunged during the past two months, with speculators cutting net length by some 132,000 lots or 132 mb in Nymex WTI and ICE Brent combined since prices hit a peak in mid-February 2013.

The ICE Brent market is facing the bulk of the drop in net length, as it continues to slip at a much steeper rate than the Nymex WTI. Furthermore, open interest volume in ICE Brent dropped from its peak as prices fell, but recovered recently alongside a rise in overall traded volume to stand at 1.8 mn lots, 6,000 contracts lower than in mid-February. On the other hand, the Nymex WTI open interest volume increased over the period to 2.5 mn lots.

Total traded volume in both futures markets increased by almost 2.2 mn contracts each in April. However, the total traded volume in ICE Brent futures exceeded that of the Nymex WTI by more than 3.1 mn contracts to become the world's most traded oil futures contract. The landlocked WTI contract has contributed to the attractiveness of Brent, which better reflects global fundamentals. The backwardated structure of Brent for more than two years has also played a role in attracting typically bullish investors, such as managed money groups, as it allows for additional profits during contract rollover.

This is in contrast to WTI, where, with the exception of three weeks in October–November 2011, WTI 1st versus 2nd month has been in contango since 2008. WTI Nymex average daily volume during April reached 606,444 contracts (606 mb/d), up 80,744 lots, while the ICE Brent daily traded volume was at 756,658 contracts (756 mb/d) on average, 68,682 lots higher than the previous month. On 9 April, ICE Brent stood at $104.47/b and Nymex WTI at $96.39/b.