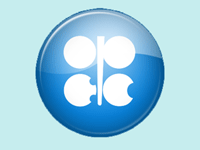 Total crude oil exports from the Former Soviet Union (FSU) increased by 482 tb/d or 7% in April to average 6.9 mb/d. This is close to the high level seen for the same month a year earlier. The increase came mainly as crude exports through Russian pipelines increased by 266 tb/d, or 6%, to average 4.4 mb/d.

Shipments of Black Sea, Druzhba and Kozmino crudes all dropped by 7%, 2% and 3%, respectively, from previous month. The main increase was seen in the Baltic which gained 348 tb/d, or 22%, from the previous month to average 1.9 mb/d. Exports through the Russian and Kazakh railway system both dropped 12 tb/d each from last month. Loadings from BTC saw a significant increase of 111 tb/d, or 20%, to average 678 tb/d. CPC blend gained 214 tb/d, or 2%, to average 694 tb/d, while Varandey increased by 21tb/d or 20%.

Total FSU product exports increased by 273 tb/d, or 9%, from March to average 3.2 mb/d. This increase in product exports came on the back of more exported quantities seen on fuel oil, VGO and naphtha, which increased from last month's levels by 64%, 34% and 18%, respectively. In contrast, gasoil exports registered a drop of 156 tb/d, or 15%, from last month.