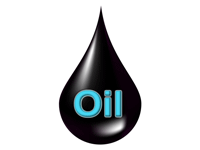 International crude oil futures moved in opposite directions over the course of May. Nymex WTI front-month posted a significant expansion over the month, while ICE Brent edged down slightly. Nevertheless, despite increasingly bearish sentiment, the two futures contracts managed to recover from the hefty falls witnessed in the previous month.

US light crude futures rose sharply as a supply overhang in the US Midwest eased. Improving US pipeline infrastructure and rail transport helped alleviate bottlenecks at Cushing, Oklahoma, the delivery point of the US crude oil futures contract. Nymex WTI was also supported by US macroeconomic data which showed the economy expanding by 2.4% in 1Q13, up substantially from 0.4% GDP growth in the final quarter of last year. Data showed consumer confidence in May hitting a five-year high and US home prices increasing 10.9% y-o-y, the biggest rise in almost seven years.

Meanwhile, ICE Brent was affected by uncertainties over Chinese growth and a gloomy European economic outlook that depressed demand while oil supplies improved. On top of this, the flash reading of HSBC's Chinese manufacturing Purchasing Manager's Index (PMI) came in at 49.6, well below expectations and also below the 50-level separating an expansion from a contraction. Bearish economic news also came from the IMF which revised China's economic growth downward to 7.75% in 2013, from 8%. The rapid appreciation of the US dollar also had a downward impact on ICE Brent.

On the Nymex, the WTI front-month gained $2.73 to average $94.80/b in May, the highest in three months. Year-to-date, Nymex WTI averaged $93.99/b, a drop of $7.38 or 7.3% from the previous year. In contrast, ICE Brent slipped 15˘ to average $103.28/b. Year-to-date, ICE Brent averaged $108.93/b, down $8.24 or 7% from the same period a year ago.

On 10 June, ICE Brent stood at $103.95/b and Nymex WTI at $95.77/b.

Money managers expanded their net length and reduced their overall exposure in Nymex WTI futures and options in May, compared to the previous month. Speculators picked up 10,513 fresh Nymex WTI longs and shed 13,056 shorts, expanding their net length by 23,569 contracts to 217,531 lots. The overall exposure was reduced by a combined 2,543 long and short crude futures, leaving them with a total of 294,791 contracts. During the same period, money managers in the ICE Brent market added a hefty 52,809 contracts to expand their net length to 161,550 contracts by end-May. Speculators reduced short positions by 24,278 contracts and increased longs by 28,531 lots. Overall, managed money exposure in ICE Brent futures was increased by 4,253 to 263,900 lots.

Over this period, the Nymex WTI front-month price decreased by around $1.50, while ICE Brent rose by almost 20˘. Furthermore, open interest volume in both exchanges dropped sharply by 91,554 and 84,412 contracts to 2.45 and 1.82 million lots, respectively.

The aggregate traded volume in both crude oil futures markets decreased by almost 2.4 million contracts in May, removing almost all the previous month's addition. This left the total futures traded at the two exchanges at over 27.7 million contracts, equivalent to around 10 times total world oil demand for one month. ICE Brent futures volume decreased by 2.8 million contracts to bring its volume closer to that of Nymex WTI at 13.9 million contracts. WTI Nymex added 0.5 million to its traded volume to 13.8 million lots. Meanwhile, ICE Brent daily traded volume was on average at 602,606 contracts (602 mb/d), 154,326 lots lower than the previous month or 25% lower. In contrast, the Nymex WTI daily volume increased by 19,031 to 625,978 lots in May.