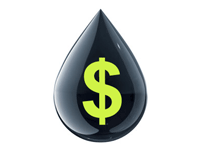 After the significant decline of commodity prices in April, the momentum has stabilised somewhat in May. This development seems to have been supported by a variety of factors:

First, there have been tentative signs that the slow-down in the global economy might have ended and that slightly higher growth could be expected in the second half of this year.

Secondly, the market seems to have digested the fact that China, constituting the main marginal buyer of commodities, has accepted growth levels which are slightly higher than the 7.5% multi-year growth target. The 1Q13 number of 7.7%, therefore, is at about the level the newly installed leadership supports; but at the same time, it has signalled that it might stimulate the economy if the slow-down would become more accentuated — i.e. falling below 7.5%.

Thirdly, early indicators point at a recovery in the embattled Euro-zone, which has constituted a major source of global growth worries in the past.

Fourthly, the US dollar has declined slightly since the end of May, particularly on average versus the euro and the yen.

Lastly, signs have emerged that investors in physical commodities and selective paper markets have started buying again at current lower levels.

However, it might be too early to be too optimistic, given the latest signals from the US and China, which have pointed at a continued softening of the commodity-intensive manufacturing sector. Both economies have recorded a PMI below the level of 50, which indicates that in the near future the sector is experiencing a decline in output. This is a particularly important signal for Chinese demand. On the other hand, a rebound in the Euro-zone, combined with a larger-than-expected impact from stimulus measures in Japan, might offset such a short-term effect.

Gold, base metals and the Henry Hub natural gas price continued falling, while other major commodities remained either flat or witnessed a rebound.

Gold fell by an additional 5.0% in May, according to World Bank data, after having lost already significantly in April, when it declined by 6.6%. With falling consumer prices across the globe, the precious metal's attraction for hedging against rising inflation has been reduced and funds seem to have been diverted into the equity market, which provides an inflation hedge while at the same time allowing participation in an economic recovery. Silver prices fell by 9.1% for the same reasons as gold.

Base metals have been also hit by a decline in prices. On average, they fell by 0.8%, while within the group there have been steep declines of iron ore, which fell by 9.4%, nickel falling by 4.6% and tin declining by 4.1%. Most importantly, when it comes to Chinese growth expectations, copper has been almost stable. It increased by 0.2% on a monthly base, indicating that the Chinese economy could be expected to continue expanding at around the current levels of slightly below 8%.

Agricultural commodities increased by 1.9% and food commodity prices rose by 2.2%. In May, the Henry Hub (HH) natural gas price index slipped 2.9% on a monthly basis, its first drop in three months. US natural gas prices were weak during the latter part of the month, as forecasts for milder weather and slack nuclear plant outages weighed on sentiment. From a fundamental perspective there are less nuclear outages compared to both last year and the five-year average, and as such the call on natural gas to supplement nuclear power generation is less than the historical data. A sizeable build in natural gas inventories over the month also contributed to the decline in prices.