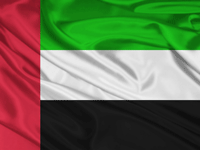 Emirates National Oil Co (ENOC) said a cargo of its diesel which was returned by Sri Lanka on Thursday as below standard was inspected before shipment by an independent inspector.

Sri Lanka's oil minister said ENOC had been removed from its approved supplier list after Ceylon Petroleum Corporation (Ceypetco) returned the 40,000-tonnes cargo, which he described as "not up to the required specifications".

"The gas oil cargo for Ceypetco was loaded and dispatched from Jebel Ali, after the cargo was inspected and verified as conforming to contractual specifications by an independent inspector mutually agreed by ENOC and Ceypetco," ENOC said in an emailed statement.

It added that a cargo inspection at the discharge port in Colombo found the fuel did not meet the specifications and that it was investigating the reason for the discrepancy between the test results.

Sri Lanka has had to import more refined products after Western sanctions on Iran have hit imports of the main crude used for the country's only refinery, which has a 50,000 barrel-per-day capacity.

Ceypetco's managing director said on Thursday the return of ENOC fuel would not cause a shortage.

ENOC and Sri Lanka have disagreed in the past about fuel cargoes.

The Dubai-owned oil company said in response to comments by Oil Minister Priyadharshana Yapa that it had paid compensation for a sub-standard gasoline cargo it provided in 2001 that complied with contractual specifications.

In August, Ceypetco took Vitol off its supplier list after it said the trader had supplied 20,000 tonnes of sub-standard diesel.

Vitol denied the allegations and said the cargo in question was tested in accordance with international standards by CPC inspectors before it was discharged.