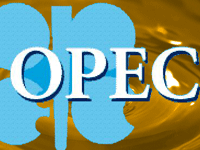 The federal budget saw a small deficit in 2012 of Rb37bn (US$1.2bn), equal to 0.1% of the country's GDP. Excluding oil and gas revenues, the deficit expanded to 10.6% of the GDP in 2012, from 9.5% in 2011. Although the budget remained in surplus until November 2012, the traditional December surge in spending moved it back into deficit. Year-on-year consumer price inflation dropped to 7.1% in March 2013 from 7.4% in February, the first decline in inflation since June 2012. Growth in food prices fell to 8.3% from 8.7% in February, non-food inflation declined to 5.2% (from 5.3% in February) and services inflation fell to 7.9% (from 8.2% in February). A good 2013 harvest will reinforce the expected downward trajectory for inflation in 2013.

Growth prospects will remain dependent on international commodity prices. Capital investment was unchanged year on year in the first quarter. Notwithstanding the improvement in March, real GDP growth in the first quarter of 2013 was very weak, but growth is expected to pick up in the second half of 2013 because of base effects; a good harvest is expected this year, lower inflation will boost the purchasing power of consumers, and interest-rate cuts might also be supportive. A remaining issue will be the relatively low level of fixed investments, the share in relation to GDP of which is lower than in many emerging economies.

While the first two months of the year have provided signals that point to lower growth this year, March output has been encouraging. However, given the impact of the first two months and somewhat lower global commodity prices — a significant source of income for the economy —the economic situation will need to be monitored carefully particularly in April, while the growth forecast for the current month remains unchanged at 2.9%. With fixed investments having fallen after a strong year in 2012 and wage growth slowing to its weakest pace in two years in the first quarter, private household consumption has eased slightly as well. At the same time it should be highlighted that the Russian government's forecast has also been revised — to an even a larger extent — from 3.6% to 2.4% over the past month.