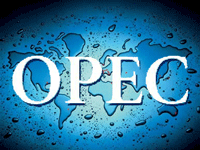 In Japan, the contraction in oil demand in April was lower in magnitude than in the same month of the previous year at minus 0.13 mb/d, while in February and March, demand contracted by 0.27 mb/d and 0.41 mb/d, respectively. Increasing naphtha demand, which grew by almost 13.5% y-o-y, as a result of higher ethylene and aromatics, was more than offset by falling requirements in direct crude/fuel oil burning for electricity generation. Moreover, transportation fuels rose in line with encouraging news from the auto industry, which showed domestic auto sales increasing for the first time in eight months. Also, household spending recorded some considerable improvements in April.

As far as the status of Japanese nuclear power plants is concerned, it seems that it is rather unlikely that operations will resume in 2013, as the planned regulatory checks will require time for their implementation. This is estimated to take between six months and one year at the minimum. Moreover, these new standards are likely to entail significant costs, which are estimated to be at least ¥1.1 trillion. The only company which has provided an estimated starting date has been Kyushu Electric Power, which has stated that it could restart operations in July 2013, under the assumption that regulatory checks would resume swiftly.

Based on current indications, oil demand in 2013 is expected to remain roughly unchanged from last month's forecasts with the risks being skewed more towards the downside. It should be highlighted that the significant growth in direct burning and fuel oil for power generation last year will diminished this year as a result of increased substitution with natural gas and coal, as well as increased energy conservation.

South Korea saw a decline in oil demand of 0.06 mb/d y-o-y in March, as increases in gasoline and diesel were more than offset by shrinking requirements in all other major product categories, notably LPG, residual fuel oil and jet fuel. The outlook for South Korean oil consumption during 2013 is largely dependent on industrial output, as well as the country's exports and their relation to the strength of the Japanese yen. South Korean oil demand in 2013 is projected to remain roughly unchanged from the level seen in 2012.

Finally, the latest data shows oil requirements in New Zealand also decreasing marginally y-o-y in March. OECD Asia Pacific oil consumption grew by 0.35 mb/d in 2012, resulting mainly from Japanese direct crude/fuel oil burning for electricity generation. For 2013, OECD Asia Pacific oil consumption is projected to fall by 0.09 mb/d, unchanged from last month's MOMR.