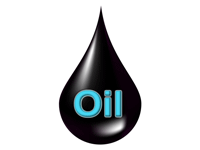 Global light-sweet/heavy-sour spreads were mixed over the month of May with Brent/Urals and LLS/Mars narrowing while TPI/Dubai spread widened. Light distillates continue to be under pressure in Europe due to low demand for naphtha as a petrochemical feedstock, as it has been substituted for cheaper LPG. Asia was also affected by the higher inflow of naphtha from the west. Meanwhile, fuel oil cracks remained stable compared to previous months.

In Asia, this month's healthy performance of light distillates, especially gasoline, lent support to the widening of the light-sweet/heavy-sour spread as represented by the Tapis/Dubai spread. Meanwhile, the reduction of an influx of light sweet crudes into the Atlantic Basin, as a result of a much wider Brent/Dubai spread, supported the lighter sweet crudes in Asia. Despite the incremental falls in refinery maintenance, which will see 300,000 b/d lower offline refining capacity in July, prompt buying interest for Dubai has decreased in May. The level of backwardation in the 1st versus the 3rd month spread for May has narrowed almost 30˘ to an average of less than 90˘/b compared to April. Sour Middle Eastern crudes, particularly lighter grades, were also impacted by recent poor middle distillate margins. The average monthly premium of Tapis to Dubai in May widened to $7.68/b, compared to a premium of about $6.84/b in April, an increase of 84˘.

In Europe, the Urals differentials to Dated Brent narrowed further moving from around a 10˘/b discount to Dated Brent in April, to flat in May, on a month-to-month average basis, the lowest in almost four years. The extremely narrow Brent/Urals spread was very much supply-related as refiners had difficulty securing medium-sour crudes due to the continuing lack of rival grades. Russia has also been gradually reducing its Black Sea exports in favour of the Baltic Sea and the Far East. Mediterranean refiners coming back from spring maintenance, therefore, had to look further away for supplies or pay a premium to secure Russian sour crude. Popular alternatives have been Iraqi and Saudi Arabian crude, although buyers of Iraqi crude are increasingly turning to Basrah Light rather than Kirkuk, due to frequent outages along the Kirkuk-Ceyhan pipeline.

The USGC sweet/sour spread represented by the LLS/Mars narrowed marginally by 17˘ to an average of $4.88/b in May. Increasing light sweet crude production has dented LLS's premium to medium sour Mars in the USGC market. Rising light sweet crude production in south Texas and increased pipeline access to more West Texas crude to the USGC refineries has boosted supplies.