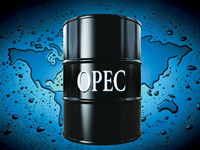 In crude futures exchanges, Nymex WTI rose more sharply than ICE Brent in June, based on a monthly average. Nymex WTI found support from positive US economic data, reduced Canadian crude shipments due to flooding which led to the shutdown of some export pipelines to the US, and restricted crude production from oil sand projects. At least one bitumen upgrader was out of action. Limited Canadian syncrude shipments and strong rain temporarily shut in production at several heavy crude production sites. The expectation that BP will restart its 410,000 b/d Whiting, Indiana, refinery in July — soaking up more midcontinent crude supplies — also had a supportive effect on the US crude futures. Meanwhile, in the later part of June, crude futures prices fell sharply on signs of a weaker demand outlook. The World Bank cut its global growth forecast to 2.2% from 2.4%, with data from China pointed to slowing economic growth, the bank of Japan unexpectedly decided not to expand its quantitative easing programme and the US Federal Reserve hinted that it may start reining in quantitative easing, which could limit demand growth. The news shocked traders as fear began to mount that the recovering US economy would stall once the stimulus is removed and that China is beginning to stumble and is not ready to take on the burden of upholding the global economy alone. In addition, the downgrading of EU member Greece to emerging market status set a worrying precedent, and the Euro-zone continues to struggle with high unemployment. On the Nymex, the WTI front-month gained $1.00, to average $95.80/b in June, the highest since April 2012. Compared to the same period in 2012, the WTI value is less by $3.91 or 4% at $94.30/b. The ICE Brent front-month improved marginally by 6¢ to an average of $103.34/b. Year-to-date, ICE Brent was also lower in value compared to the same period last year. Its value weakened by $5.55 or 4.9% to $108.08/b from $113.63/b.

On July 9, ICE Brent stood at $107.81/b and Nymex WTI at $103.53/b.

While expanding their net length and open interest in Nymex WTI futures and options in June, money managers reduced net length and overall exposure in ICE Brent futures and options. This was broadly in line with price developments over the month, as the Nymex WTI saw its value improving at a much higher rate than that of ICE Brent.

Compared to the previous month, end-of-June data released by the Commodity Futures Trading Commission (CFTC) showed speculators took on 4,082 fresh Nymex WTI futures and options long positions, and shed 10,581 shorts, expanding their net length by 14,663 contracts to 232,194 contracts.

In contrast, over the same period, money managers in the ICE Brent futures market reduced net length by 24,731 lots to 136,809 contracts by the end of June, as long positions fell by 18,822 contracts and short positions increased by 5,909 lots. Overall, managed money exposure in ICE Brent futures decreased by 12,913 lots to 250,997 contracts. Over the same period, front-month Nymex WTI and ICE Brent increased by $4.59/b and $1.77/b, respectively by month-end.

Furthermore, open interest volume (OIV) in the two markets followed a similar pattern, as Nymex WTI increased by 51,283 lots to 2.5 million contracts, while ICE Brent open interest dropped by 8,149 lots to 1.8 million contracts.

In aggregate traded volumes, activities in both crude oil futures markets fell by almost 2.9 million lots in June, mainly due to less trading days compared to the previous month. This left total amounts traded on the two exchanges at over 24.5 million contracts.

Trade volumes in ICE Brent futures decreased for the second consecutive month to stand at 11.5 million contracts, falling by 2.4 million contracts to below that of Nymex WTI. This was despite a 0.5 million decline in Nymex WTI traded volumes to total 13.4 million lots. Meanwhile, the ICE Brent daily traded volume averaged 573,499 contracts (573 mb/d), a decline of 29,457 lots or 5% from the previous month. In contrast, Nymex WTI daily volume increased by 40,411 lots to 668,777 contracts in June.