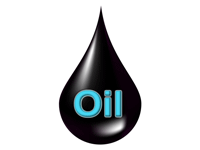 The Nymex WTI front-month ended July over 9% higher, experiencing the largest month-on-month percentage gain since November 2011. Positive US economic data - coupled with drained supplies from the US benchmark pricing point - has triggered a bull run, attracting bullish speculators and large hedge funds into the US crude market. The US Bureau of Economic Analysis estimated that the country's GDP expanded by 1.7% in 2Q13 on an annual basis, up from a revised 1.1% real GDP growth in 1Q13. Personal consumption expenditures were also up 0.8% q-o-q, pointing towards an improving situation in the US labour market. The US Federal Reserve announced its plans to continue $85 billion a month purchases of mortgage and Treasury securities to back the economy; this should increase oil demand and support prices.

US government data showed oil inventories at the Cushing, Oklahoma, delivery point fell to their lowest levels since April 2012. The inventories - at 42.1 mb - have fallen 7.5 mb since the end of June, as pipeline projects improved shippers' abilities to transport oil to the key refining hub on the US Gulf Coast and refineries consumed more crude. BP's new 250,000 b/d crude distillation unit at its Whiting, Indiana, refinery started up at the end of June, helping to drain more oil from the midcontinent. On the speculative front, hedge funds have been betting heavily on the WTI rally continuing, US Commodities Futures Trading Commission (CFTC) data showed, and now hold futures and options contracts equivalent to more than 350 mb of crude oil, or almost four days' worth of global demand. Meanwhile, ICE Brent crude oil futures ended July with their largest monthly percentage gain since August 2012, boosted by rises earlier in the month on geopolitical factors. Brent prices were also supported by the fact that Libya's oil exports have slumped by 70%.

Oil outages in Iraq, South Sudan, Libya and elsewhere combined to help keep Brent crude oil prices well above $100/b this month, partly countering the rise in US shale oil supplies and worries about weaker Chinese demand. Disruptions in the Middle East and North Africa have arisen as North Sea supplies are undergoing a heavier-than-usual spell of summer maintenance and the flow of Russian Urals crude has been redirected from Europe to China, further tightening supply during a time of higher seasonal demand for crude. Supply losses are at over 700,000 b/d according to industry sources and could reach 1 mb/d - 1.1% of world output - if South Sudan goes ahead with a threatened production shutdown. On the Nymex, the WTI front-month gained a hefty $8.90, to average $104.70/b in July, the highest since March 2012. Compared to the year-to-date average a year earlier, WTI values are down by $0.96 or 1% at $95.78/b. On the ICE exchange, the Brent front-month improved by $4.09 to an average of $107.43/b. Year-to-date, ICE Brent also was lower in value compared to the same period last year, weakening by $4.15 or 3.7% from $112.07/b to stand at $107.92/b.

On 8 August, ICE Brent stood at $106.68/b and Nymex WTI at $103.40/b.

CFTC data highlights the speculative element of the bull run seen in July with net length in managed money Nymex WTI futures contracts reaching a whopping 334,094 lots, the highest level on record since reporting began for weekly disaggregated reports in September 2009. Money managers added almost 100,000 longs and reduced shorts by 2,184 over the reporting period. Money managers have been building net length - adding a cumulative 106,000 lots - since the beginning of June. During that time, front-month crude futures gained over $9 to stay at around $107/b. During the same period, money managers in the ICE Brent markets also increased net length by 54,620 contracts to 191,433 contracts. They raised their long positions by 46,449 contracts, while decreasing short positions by 8,175 contracts. Overall, managed money exposure in ICE Brent futures increased by 38,274 to 289,251 futures lots. Furthermore, open interest volume in the two markets totaled 4,559,999, an increase of a hefty 245,478 contracts over last month.

Aggregate traded volumes in both crude oil futures markets increased by almost 2.4 million contracts in July, leaving total futures traded at the two exchanges at over 27.3 million futures contracts. Overall volumes on the Nymex WTI once again took the lead away from ICE Brent in terms of trading volumes, a trend that started a few months ago. The volume of ICE Brent futures increased by 1.1 million contracts to 12.7 million lots. WTI Nymex gained 1.3 million contracts to reach 14.7 million lots. Meanwhile, ICE Brent daily traded volume was 602,430 contracts (600 mb/d) on average, 22,785 lots higher, or about 4% more, than in the previous month. Nymex WTI daily volume increased by a hefty 64,788 to 732,966 lots in July, up almost 10%.