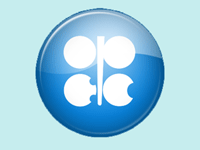 Commodity prices have been under some pressure in the past several months. This general declining trend continued in July for most commodities, although some signs from an improving global economy in the 2H13 point at a potential stabilisation of this trend. To some extent, the slow-down of emerging economies may be already pricedin and the likely recovery of OECD economies -- particularly of the US and the Euro-zone -- in the 2H13, starting from a very low base in the 1H13, might turn out to be also supportive for commodity prices. While the effects of the domestic slow-down in emerging economies might continue, the expected positive momentum of developed economies should have some compensatory demand effect via two channels: It should directly increase demand in developed economies and also provide support for emerging market exporters (primarily China).

However, when reviewing the leading indicators of major emerging economies, the likelihood of a prolonged deceleration in emerging economies -- driven by mainly domestic economic challenges in combination with lower foreign direct investments (FDI) – has become obvious. The purchasing manager's index (PMI) tracked by Markit provides a comprehensive understanding of near-future dynamics. Moreover, all PMI numbers in July have been significantly below the levels seen in the 1Q13. This is contrary to developments in the OECD where leading indicators have improved significantly in the past several months.

With global inflation abating somewhat, the commodities sector -- particularly gold -- has become less attractive as a hedge against inflation. In the agricultural sector, supply might be well established this year with relatively benign weather conditions across the globe, particularly in the US. With agricultural sector prices having already softened, the upside still seems to be limited as long as the weather allows for sufficient supply. Moreover, with industrial activity in the major emerging markets slowing down, base metals might see lower demand levels compared to last year, even if a temporary price reaction due to low prices turns out to be supportive. Another aspect that has supported the rise of commodity prices over the past several years has been the unprecedented increase of monetary supply across the globe, fuelling FDI flows from OECD economies to emerging markets. Not only has this led to higher demand, it has also heightened concerns about inflation and triggered financial investments into commodities to protect against a rise in general price levels. In general, it has made commodities a very attractive asset to invest in, given the low interest rates and rising demand from emerging economies. Still, the monetary supply is ample. But with the likelihood that the Federal Reserve Board (Fed) may taper off some of its extraordinary monetary supply measures soon, the attractiveness of commodities as a pure investment is waning.

While energy prices jumped by 4.4% in July, mainly driven by the appreciation of the oil-price, non-energy commodities eased by 1.4%. The agricultural sector also showed some weakness again, declining by 2.3% after -0.7% in June. Food prices were off by 2.5% and even grains declined by 4.8%. Base metals also continued to be hit by decelerating demand, falling for the third consecutive month. They declined by 1.8% m-o-m in July. Moreover, precious metals continued their decline, and both gold and silver declined by 4.3% and 6.6%, respectively. Over the past three months gold has declined by around 15% and silver by around 24%. Copper, in turn, which is a relatively good lead indicator for the Chinese economy, fell again by 1.3% in July due mainly to the actual and anticipated slow-down in Chinese demand. The decline is, however, less than in June when it fell by 3.4%.

In July the Henry Hub (HH) natural gas price index decreased again by 5.4% for the third straight month. Prices were pressured over the month by mild weather that curbed summer cooling demand in consuming regions in the Northeast and Midwest, while a quiet tropical storm front, fewer-than-normal nuclear power plant outages and weaker gas futures added more weight to the downside.