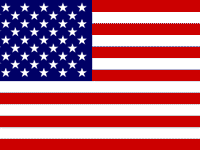 In August, preliminary data shows that US crude oil imports increased by 227 tb/d or 3% from the previous month to average 8 mb/d, the highest since November 2012. On an annual basis, this reflects a loss of 520 tb/d or 6% less from a year earlier.

US product imports declined by 72 tb/d or 4% m-o-m to average 1.9 mb/d, while on a yearly basis, they dropped by 174 tb/d or 8%. Product imports in August were the lowest since March 2012. On a y-t-d comparison, both crude and product imports declined by 11% and 3%, respectively.

US product exports registered a gain by 245 tb/d or 8% in August to average 3.1 mb/d from the previous month. On an annual comparison, the figures reflect a drop of approximately 275 tb/d or 9%.

As a result, total US net imports decreased in August to average 6.8 mb/d, around 2% lower than the previous month and 14% less than last year's level.

In June, Canada remained the top supplier, accounting for 31% of total US crude imports, up by 1.5% or 36 tb/d from last month. Canada has held the top supplier position to the US since March 2006. Saudi Arabia ranked as the second supplier to the US, holding a share of 19% of total crude imports. Saudi Arabia's crude exports to the US were stable from a month earlier. Venezuela came in third in June, after it increased its volumes from last month by 164 tb/d.

However, on average, crude imports from all OPEC Member Countries went down in June from the previous month by 164 tb/d or 4% to average 3.6 mb/d, and accounted for 47% of total US crude imports. Meanwhile, US product imports from OPEC Member Countries decreased from a month earlier to stand at 205 tb/d, representing a share of 10% of the total products imported by the US, down from the 15%-share held in the same month the previous year.

As to product supplier share, Canada and Russia maintained their positions as first and second suppliers to the US, with a share of 24% and 22%, respectively. Yet, volume-wise, both Canada and Russia decreased their exports from last month by 3% and 14%, respectively. The UK was the third product supplier to the US in June.