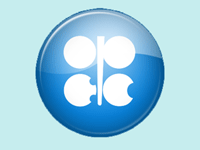 US gasoline demand stood at around 9.0 mb/d in October, around 260 tb/d higher than in the previous month, and up by around 300 tb/d from the same month a year earlier. Undeterred by lower refinery runs due to maintenance, gasoline inventories remained above the five-year average level — despite the recent stock-draws seen during last weeks — contributing to bearish sentiment in the market despite demand being above last year's level.

Budget discussions and their potential impact on demand also had a negative impact on the market, fuelling bearish sentiment. Available data from the US Commodity Futures Trading Commission (CFTC) indicated that managed money slashed its net positions in RBOB futures.

In addition, gasoline cargo shipments from Europe to the US East Coast (USEC) are expected to increase during the coming weeks, as the majority of European refineries are finishing maintenance at the end of October. Around 10 vessels have been booked for early November shipment from Europe, fuelling bearish sentiment from the supply side and exerting additional pressure on the market.

Those factors continued to weigh on the gasoline market and caused the gasoline crack to remain under pressure, losing $1 to average $14 in October.

Middle distillate demand stood at around 3.9 mb/d in October, around 200 tb/d higher than in the previous month and around 60 tb/d above the same month one year earlier. Middle distillate cracks ticked up on the back of stronger demand ahead of winter amid less production due to lower refinery runs, with a remarkable draw-down in inventories, mainly in low-sulphur distillates (diesel and low-sulphur heating oil) on the East Coast. The introduction of tighter specifications in New York State continues impacting lower stock levels as high-sulphur heating oil stocks in PADD 1 are being replaced by 10ppm heating oil.

Additionally, middle distillates received support from an increase in heating oil demand ahead of winter, allowing the US Gulf Coast (USGC) gasoil crack to strengthen, gaining $5 to stand at around $22/b in October.

At the bottom of the barrel, fuel oil cracks continued recovering with support from the supply side, though a reduction in output due to some refinery maintenance and continued steady growth in port activity kept demand for bunker fuel underpinned. The fuel oil crack continued recovering during October, gaining almost $4 to average $3/b, again reaching positive territory.