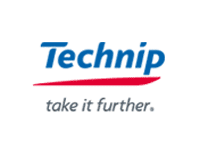 Technip was awarded by Sasol the front-end engineering design (FEED) contract for a gas-to-liquids (GTL) plant to be built in Louisiana, USA. The GTL facility will have a capacity of more than 96,000 barrels per standard day.

As the reference and main execution center within the Group for GTL, Technip's operating center in Rome, Italy, will execute the FEED phase of the project.

This contract falls within the existing Front End Loading (FEL) Alliance between Technip and Sasol in the GTL domain.

Marco Villa, Senior Vice President of Technip's Region B, declared: "The alliance we established with Sasol is a unique win-win example of owner/contractor collaboration. We are proud to participate in this GTL FEED project, highlighting our leading position worldwide in major GTL facilities."

Since its acquisition of Stone & Webster process technology last year, Technip has leveraged a wider offer and has strengthened its leadership in the downstream business, which is confirmed by this new award.