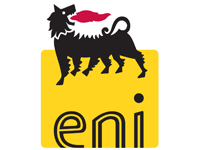 Igor Sechin, Rosneft President and Chairman of the Management Board, and Paolo Scaroni, Eni CEO in the presence of the Russian President, Vladimir Putin, and Italy's Prime Minister, Enrico Letta, signed a term sheet on mutual crude supply and a heads of agreement on logistics opportunities. These agreements outline principal terms of crude oil supply contracts to Eni refineries in Europe (Germany and Czech Republic) and joint participation and investments in logistics and commercial business.

According to the term sheet Rosneft will supply crude oil to PCK Schwedt refinery in Germany and Ceska Rafinerska refinery in the Czech Republic, which are both participated by Eni. At the same time signed agreement presupposes that Eni will perform seaborne supplies to Rosneft in the frame of Rosneft's stake (50%) in Ruhr Oel GmbH refineries, in Germany.

Within principal arrangement in logistics and commercial business as stipulated in the heads of agreement the Parties agreed on specific cooperation principles for joint development of the logistics hub in the Venice area.

Commenting on the signing, Igor Sechin said: "These agreements represent a step which is consistent with tightening Eni and Rosneft relationship in the area of trading and logistics following the agreement on developing trading and logistics opportunities which was signed in February 2013".