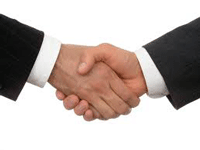 Algeria will launch a new oil and gas bidding round in the next few weeks, according to a report by Reuters. Its first licenses under a new energy law were passed at the start of last year, Energy Minister Youcef Yousfi told Reuters in the second week of January.

"This will not take place in the first six months of the year, but within the coming weeks," the minister was reported as saying.

According to reports, Algeria made 32 oil and gas discoveries last year, some of which are promising and very important and the current crude output is 1.2 million barrels per day, unchanged from state energy firm Sonatrach's 2012 estimate.

Algeria's new energy law includes tax incentives for foreign companies, and other benefits for unconventional energy resource investments such as shale oil and gas contracts, according to Reuters.

Under the law approved by parliament on January 21, investors in unconventional resources will be granted prospecting licences for up to 11 years and exploitation licences of 40 years for shale gas and 30 years for shale oil.

Conventional energy license terms remain unchanged at seven years for prospecting and 25 years exploitation, with a five-year supplementary period for gas deposits.