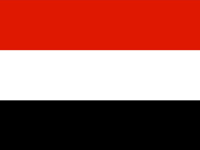 Yemeni authorities have foiled an attack on the oil refinery in Aden and arrested 27 suspected Al-Qaeda militants linked to the operation, police said.

The thwarted strike was the latest in a series of attacks targeting security forces and vital installations, including oil pipelines, in a country grappling with a thorny political transition.

Security forces in the southern port city foiled at dawn Saturday "a terrorist attack by members of Al-Qaeda," said Aden police deputy commissioner Najeeb al-Mughalas, quoted on the defence ministry webite, 26sep.net.

He said police and army units captured six gunmen who were headed for the refinery in a car, before making other arrests.

"In total, 27 terrorists were arrested, including some leaders of the Qaeda network," he added.

Mughalas declined to give details on the attack when asked by AFP, saying only that "the operation was in the preparation phase" when it was thwarted.

Poverty-stricken Yemen relies on its limited oil and gas resources for exports that generate much-needed revenues.

The oil ministry said in December that frequent attacks on oil and gas pipelines have cost Yemen $4.75 billion in losses between March 2011 and March 2013.