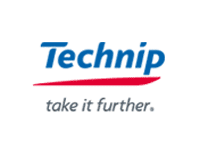 Technip has been awarded a contract by Shell UK Limited to provide front-end engineering design (FEED) for the onshore elements of the Peterhead Gas Carbon Capture and Storage (CCS) demonstration project in Aberdeenshire, Scotland. The project is designed to capture, compress and transport by pipeline one million tonnes a year of carbon dioxide to an offshore gas reservoir for long-term storage beneath the North Sea.

The FEED scope includes a grassroots carbon capture and compression plant and modifications to an existing combined cycle gas turbine power plant.

Technip's operating centre in Milton Keynes, UK, which executed a pre-FEED study for the Peterhead CCS project about 18 months ago, will execute the FEED for this next phase. This office serves as a centre of excellence for the development of end-to-end solutions for carbon capture and sequestration projects.

Technip has a strong record of deploying clean technologies and particularly first-of-a-kind technologies. Examples include the world's first floating offshore wind unit and the world's largest biofuels unit.

Stan Knez, Technip's Senior Vice President, Process Technology, commented: "Technip is committed to the development of innovative, sustainable solutions for our customers and we look forward to expanding our footprint into the carbon capture and sequestration value chain."

Technip has widened its range of services and has reinforced its leadership in the downstream business since the acquisition of Stone & Webster process technologies in 2012.