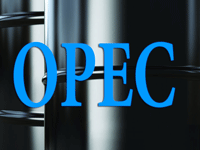 The ORB rebounded in February, inching above $105/b as cold weather, supply disruptions, and geopolitical tensions helped to push many oil markets higher. Atlantic Basin Brent crude rose as Libyan supply was disrupted and North Sea production became tighter, while strong Chinese demand and reduced production of competing grades pushed Dubai crude higher. Nymex WTI also strengthened, buoyed by increased pipeline capacity to move crude from Cushing, Oklahoma, to the US Gulf Coast (USGC).

Medium and heavy sour crude output fell in most regions, supporting prices. Latin American sour grades made gains as severe weather delayed loading in Colombia and Mexico. Reduced March loading programmes for Middle East crude buoyed Dubai-related crude prices, particularly Basrah Light and Qatar Marine. Sweet middle distillate-rich crude prices also rose as production fell in the Atlantic Basin. Heating oil demand and Asia-Pacific buying interest propped up prices further for middle distillate-rich grades, such as those in Nigeria.

Reduced Libyan supply also supported regional light sweet crudes. Production fell by more than 200 tb/d after the close of a pipeline from the El Sharara field. Meanwhile, weather has been an important factor in oil price movements so far this year. On a monthly basis, the ORB averaged $105.38/b in February, an increase of 67¢ or 0.6% over the previous month. On a year-to-date basis, the Basket was lower compared to the same period last year, settling at $105.03/b in February compared to $110.93/b in the same month last year.

All Basket component values improved in February, particularly Ecuador's Oriente, which gained over 4%. Latin American Basket components, Venezuela's Merey and Oriente, were generally supported by WTI market gains and tight supplies due to loading delays caused by severe weather in Colombia and Mexico. The WTI's general movement during February was in line with expectations that a drawdown of Cushing stocks would follow the startup of the 700 tb/d southern leg of the Keystone XL pipeline at the end of January. Inventory levels at the hub sank to the lowest level since the beginning of October. This has contributed to a $4 or 4.3% gain in Oriente value over the month of February. Venezuela's Merey edged up slightly by around 30¢ or less than 1% compared to the previous month.

The Brent-related Basket component prices rose as production from Libya and the North Sea slipped. Atlantic Basin seasonal heating oil demand and Asia-Pacific buying interest also underpinned some of the middle distillate-rich crudes such as the Nigerian grades. Most of the other regional sweet crudes, including those from Algeria and Angola, were also supported by the renewed Libyan outages. Libya's oil production fell to above 300 tb/d due to a halt in production at the El Sharara field. Brent-related crudes, Saharan Blend, Es Sider, Girassol and Bonny Light increased by 82¢ on average.

Meanwhile, reduced March loading programmes for some Middle East grades such as Iraq's Basrah Light and Qatar's Al Shaheen maintained their prices. Nevertheless, the Asian crude market remained pressured by fairly depressed prompt buying interest. This falls in line with the start of the maintenance season in the Asia-Pacific region combined with the Brent/Dubai spread narrowing to levels below $4/b, thereby enabling a steady inflow of arbitrage crudes into the region. Middle Eastern spot components and multi-destination grades improved slightly by around $1 and 40¢, respectively. On 11 March, the ORB stood to $104.38/b, $1 below the February average.