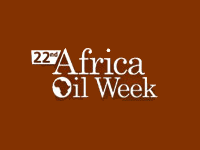 Africa's oil supply is projected to average 2.42 mb/d in 2013, an increase of 0.11 mb/d from the previous year and unchanged from the previous MOMR. On a quarterly basis, the region's liquids supply in 2013 registered an average of 2.29 mb/d, 2.40 mb/d, 2.44 mb/d and 2.53 mb/d, respectively. The current year's supply is expected to grow by 0.10 mb/d to average 2.51 mb/d, with an upward revision of 20 tb/d compared with last month's forecast.

On a quarterly basis, Africa's oil supply in 2014 is expected to average 2.53 mb/d, 2.51 mb/d, 2.51 mb/d and 2.51 mb/d, respectively. Uganda has finalized negotiations on main commercial agreements with international oil companies for development of the Lake Albert Basin. The country's production is expected to build to 0.22 mb/d based on recoverable reserves of 1.7 billion barrels. It is expected first oil production and exports will start by 2019 using a pipeline that will connect South Sudan, Uganda and Kenya.

Oil production in Cameroon averaged 75 tb/d in 4Q13, up 16 tb/d from the same quarter a year earlier. The startup and subsequent ramp-up of the Dissoni Nord field in the shallow water of the Niger Delta Basin in Southwest Cameron was the reason for an increase in production.

Liquid production in Congo continued its steep decline in 2013, falling to around 0.27 mb/d, down 10 tb/d from the 0.28 mb/d produced in 2012. For 2014 a decline of 10 tb/d is expected, despite exploitation of the Haute Mer Zone "A" and M'Boundi fields.