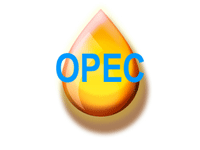 Russia's liquid output rose 1.4% or 0.13 mb/d y-o-y to average 10.51 mb/d, unchanged from the previous MOMR. Natural declines at mature fields played an important role in the outcome of Russia's 2013 oil supply and new expected volumes are seen to offset anticipated declines in mature fields. According to preliminary data, Russia's supply averaged 10.61 mb/d in the fourth quarter of 2013, an increase of 0.14 mb/d from the same period in 2012.

Of total January output, Russia's largest crude producer, state-run Rosneft, accounted for 4.09 mb/d, up 1.2% y-o-y. Lukoil, Russia's largest independent crude producer increased its oil output by 2.4% y-o-y to 1.73 mb/d in January, while Surgutneftegaz lowered its production by 0.2% y-o-y to 1.22 mb/d. Gazprom Neft, the oil arm of gas giant Gazprom, raised its January oil production by 1.9% y-o-y to 1 mb/d, and Tatneft, Russia's fifth-largest crude producer, raised its output for the month by 0.5% y-o-y to 530 tb/d, according to a report of the Central Dispatching Unit, part of Russia's Energy Ministry. On a quarterly basis, Russia's 2013 supply is estimated to average 10.45 mb/d, 10.47 mb/d, 10.49 mb/d and 10.61 mb/d, respectively.

Russia's oil supply forecast in 2014 is facing uncertainty. Nonetheless, upward revisions have been made to the forecast for Russian liquid production in 2014. Total liquids supply is now forecast to rise by 90 tb/d compared with last year's growth, climbing from 10.51 mb/d in 2013 to 10.60 mb/d in 2014 with an upward revision by 10 tb/d. Russia's liquids supply on a quarterly basis in 2014 is forecast to average, 10.61 mb/d, 10.54 mb/d, 10.56 mb/d and 10.69 mb/d, respectively.