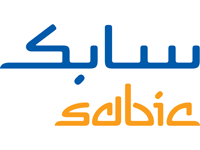 Saudi Basic Industries Corp (SABIC) expects its planned oil-to-chemicals plant to start operations by the end of 2020, it said. SABIC, one of the world's largest petrochemical groups, said it expects to use around 10 million tonnes of crude oil annually as feedstock for the plant. That is equivalent to 200,000 barrels per day, or an average-sized oil refinery.

Development of the Saudi petrochemical sector is part of Riyadh's strategy for diversifying the economy away from heavy dependence on crude export revenues.

In its first public announcement on the project, SABIC did not say where the complex would be located, how much it would pay for the oil or if the crude would be subsidised. It did not specify which type of the crude it would use either.

In a statement to the stock exchange, SABIC said it was in the final stages of preliminary studies for the industrial complex in Saudi Arabia which will help provide around 100,000 direct and indirect jobs for Saudis.

Oil Minister Ali al-Naimi said in March the kingdom would build its first plant able to turn crude oil directly into chemicals without having to refine it first.

He said the plant would be located in Yanbu, Saudi Arabia's second-largest industrial hub on the West coast.

It is not clear if the development of such a project is linked to finding alternative liquid feedstock to help meet a shortage of gas supplies, which SABIC blamed last month for limiting its expansion plans within Saudi Arabia.

Chemical companies usually process gas or refined oil products into petrochemicals, such as ethylene and propylene, that are then used to make plastics and other products. Using oil as a feedstock is also more expensive than cracking gas.

ExxonMobil started up the world's first plant that processes crude oil into chemicals in Singapore last year.

State-run oil giant Saudi Aramco has been researching ways to make ethylene and propylene directly from oil for years to grow its petrochemicals business.