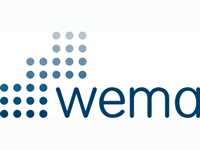 Measurement Specialties, Inc., a global designer and manufacturer of sensors and sensor-based systems, announced today the completion of the acquisition of the capital stock of Wema System AS (Wema), a leader in the development, manufacture and supply of fuel and AdBlue/DEF level and quality sensors for heavy duty vehicles (both on- and off-road), for approximately $114.5 million. The acquisition closed on May 30, 2014.

Frank Guidone, the Company's CEO commented, "The adoption of SCR (selective catalytic reduction) within the global heavy duty market, and the associated added sensor content, including in-tank level, heating, and quality sensors, has been a key focus area of the Company for quite some time. The addition of Wema accelerates our revenue model and provides exciting integration synergy potential. For calendar year 2014, we expect Wema to generate approximately $120 million in sales and approximately $11 million in EBITDA, based on awarded, in-production business. With synergies and ramping production, we expect the deal to contribute approximately $20 million in incremental EBITDA to FY16 (excluding restructuring charges). With revenue largely secured through 2017 (for both Wema and MEAS SCR), the focus now shifts to securing business in support of Euro6c, which should provide high visibility through 2020. Additionally, Wema's access to target heavy duty OEMs should provide additional cross-selling opportunities. For the balance of fiscal 2015, we expect Wema to contribute roughly $100 million in sales; consequently we are raising our fiscal 2015 sales guidance to approximately $540 million."

Bjorn Frivik, Wema CEO commented, "We are very excited about the Wema/MEAS combination. MEAS brings excellent technology with complimentary capability in key areas and the industrial fit is ideal. The integration will allow us to provide unparalleled performance and value to our target customers, improving our ability to serve this exciting market. As a private equity-backed company (Wema was formerly a portfolio company of Norvestor's Fund V), we knew this day would eventually come. Norvestor has been an excellent partner, enabling Wema to globalize, grow and develop the product portfolio. Joining MEAS will allow this business combination to build upon and accelerate that progress."

The Company will host an investor conference call on Tuesday, June 3, 2014 at 10:00 AM Eastern to answer questions regarding the transaction. US dialers: (877) 407-9210; International dialers (201) 689- 8049. Interested parties may also listen via the Internet at: www.investorcalendar.com. The call will be available for replay for 30 days by dialing (877) 660-6853 (US dialers); (201) 612-7415 (International dialers), and entering the conference ID 13583944, and on Investorcalendar.com.

About Wema:

Wema is a global business, headquartered in Bergen, Norway and has six wholly-owned subsidiaries worldwide located in North America, Switzerland, Thailand, India, China; Wema employs approximately 350. Wema is a leader in the development, manufacture and supply of Fuel and AdBlue / DEF level and quality sensors for on-road and off-road commercial vehicles. Wema is a Tier 1 supplier to the world's largest OEMs with an installed base of products and systems totaling more than 15 million.