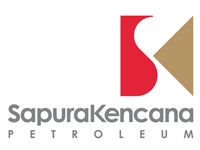 SapuraKencana Petroleum Berhad has been awarded two new Engineering, Procurement, Construction, Installation and Commissioning (EPCIC) contracts totalling approximately US$415 million (RM1.3 billion) in areas offshore Malaysia and Thailand by Carigali-PTTEPI Operating Company Sdn Bhd (CPOC) and Hess Exploration and Production Malaysia B.V.

These latest awards to SapuraKencana come close on the heels of several announcements by the Group's divisions so far this year of about RM5 billion in new international business wins. The two EPCIC contracts will contribute toward boosting the Group's order book further to a total of RM28.7 billion.

"The new contracts recognise the capabilities that SapuraKencana Petroleum's various divisions have built up, post the merger, to execute integrated and seamless end-to-end work for clients," said the President and Group CEO of SapuraKencana, Tan Sri Dato' Seri Shahril Shamsuddin.

"The Group is now an established integrated services provider that is well-equipped to undertake the challenges of EPCIC work regionally and globally," he added.

The EPCIC contract award from CPOC is for 4 wellhead platforms and associated subsea pipelines for Block N-17 and B-17-01 Field Phase 3 Development Project in the Thailand-Malaysia Joint Development Area (JDA). The contract period for this work is for approximately 39 months, with work commencing in June 2014 and expected to be completed in September 2017.

The contract award from Hess Exploration is for an EPCIC for 3 wellhead platforms in the North Malay Basin. This contract will run for approximately 25 months with work starting in the second quarter of 2014 and expected to be completed by the third quarter of 2016.