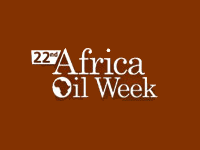 Africa's oil production is anticipated to increase by 50 tb/d in 2014 to 2.47 mb/d, unchanged in volume from the previous MOMR, but growth was revised down by 10 tb/d, assuming figure rounding. In Africa, oil production from South Sudan and Sudan, Chad and Equatorial Guinea is expected to experience annual growth, while supply from other countries is predicted either to remain flat or decline. On a quarterly basis, Africa's oil supply is seen to stand at 2.51 mb/d, 2.47 mb/d, 2.45 mb/d and 2.44 mb/d, respectively.

Equatorial Guinea's oil supply is estimated to grow by 10 tb/d in 2014 and average 0.33 mb/d. Similarly, expected growth of 20 tb/d in Chad could achieve the oil production average of 0.14 mb/d in 2014.

South Sudan and Sudan's oil production is seen to average 0.29 mb/d in 2014, an increase of 50 tb/d from the previous year, unchanged from the previous MOMR. The revision adjusts for updated production data, while the ongoing situation between the two nations is creating the need to adopt a wait-and-see approach regarding their forecast. Accordingly, the coming period will be crucial for South Sudan and Sudan's oil supply forecast and risk remains on the high side.

Egypt's oil production is expected to drop by 30 tb/d in 2014, averaging 0.69 mb/d, the highest prediction of oil supply decline in the Africa region for 2014. Production from South Africa, Gabon and Congo will remain steady, unchanged from the previous year.