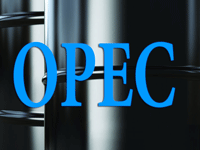 With the country's economic growth showing consistent signs of a slowdown and elections approaching in October, more aggressive attempts to revive the economy have started to materialize. Aiming at increasing the cash available to banks for lending, the Central Bank of Brazil announced a series of liquidity and credit boosting measures that would inject nearly R$30 billion (around $13.63 billion) into the economy. This could lower interest rates and reduce spending by companies and households, leaving more for investment and consumption. Compulsory bank reserves in Brazil had risen from R$194 billion (around $88.2 billion) at the end of 2009 to R$405 billion (around $184.1 billion) currently, according to the Central Bank. Releasing some of that money might be significant to accelerate growth. To increase lending amounts the central bank is relying on three measures:

- Increasing the number of banks allowed to use up to 20% of their reserve requirements on loans to finance investments in capital goods.
- Easing minimum capital requirements for loans.
- Allowing financial institutions to use up to 50% of their reserve requirements on term deposits to either make new loans or acquire loan portfolios from other banks.
The Brazilian real (R$) has been under pressure recently with the US dollar become more attractive to investors on speculations that the US Fed will continue paring back its monetary stimulus. In addition, Argentina's selective default on its debt has added further pressure on the real. The real has also been affected by polls about October's presidential elections. The exchange rate between the real and the US dollar ended July almost 3% lower than the end of June. This signals the lowest exchange rate since February. The Central Bank plans to keep offering $200 million in currency swaps each business day until at least the end of this year to support the real and limit import price inflation.

The Central Bank has also kept its benchmark interest rate unchanged during July at 11.0% amid increasing inflation. In May, inflation breached 6% for the first time since August 2013 and registered 6.1% in June. This suggests that the Central Bank has preferred to wait and assess the impact of the World Cup on inflation rather than raising the rate which would have affect an already slowing economic growth. Last month the Central Bank revised its 2014 inflation forecast upwards to 6.4% from 6.1%.

Following four consecutive months of falling exports, Brazilian exports grew by 10.7% y-o-y last month, signalling the fastest pace since November 2011. In 2Q14, however, exports fell an average of 4.2% y-o-y. The consumer confidence index stayed largely unchanged in July at around its lowest reading since April 2009. The index posted 103.3 in last month, compared to 101.5 in June. The manufacturing sector showed worsening operating conditions for the fourth month in a row in July. The manufacturing PMI posted 49.1 last month, up from 48.7 in June. The index was dragged down by output decline, as well as marginal reductions in overall new orders and new export orders. Employment, however, returned to growth for the first time since March.

The Central Bank of Brazil trimmed its GDP growth forecast for 2014 from 2.0% to 1.6% in July. Monthly GDP data regularly released by the Central Bank do not suggest a faster y-o-y growth in 2Q14 compared to the 1Q. This is mainly due to the base effect of a growth rate of almost 6% during February 2014. While acknowledging the widespread swings of slowing economic growth, recent developments related to liquidity and credit boosting measures by the Central Bank, along with improving exports and expectations of better performance by the manufacturing sector, have balanced the risks to GDP forecasts. This month's forecasts for 2014 and 2015 have not changed, and are pegged at 1.5% and 1.8%, respectively.