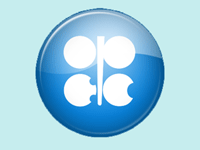 In August, total crude oil exports from the former Soviet Union dropped by 234 tb/d or 4% to average 5.8 mb/d. Crude exports through the Russian pipeline declined as well, by 58 tb/d or 1.6%, to average 3.6 mb/d. Total shipments from the Black Sea dropped by 88 tb/d or 15% to average 496 tb/d, due to lower shipments from Novorossiysk. While total Baltic Sea exports dropped by a slight 5 tb/d in August, shipments from the Primorsk port terminal dropped by 49 tb/d. This drop was, however, counterbalanced by a 45 tb/d increase from the Ust-Luga terminal. Total Druzhba pipeline shipments increased by 24 tb/d to average 1 mb/d, while Kozmino shipments rose by 24 tb/d or 4% to average 528 tb/d. Exports through the Lukoil system declined from the previous month, while in the Barents Sea the Varandey offshore platform reported a drop of 17 tb/d to average 118 tb/d in August.

In the Baltic Sea, the Kalinigrad port terminal exported an additional 15 tb/d to average 24 tb/d in August. Russian Far East total exports were up by 26 tb/d or 13% from the previous month primarily because exports from Aniva Bay port terminal were up. Total Central Asian exports declined by 82 tb/d to average 207 tb/d with a drop of 35 tb/d through Novorossiysk port terminal, while supplies through Kulevi, Supsa and Batumi port terminals remained flat from the previous month. In the Mediterranean Sea, BTC supplies dropped from one month ago by 69 tb/d or 9% to average 675 tb/d.

However, FSU total product exports increased by a slight 14 tb/d or 0.4% from the previous month to average 3.4 mb/d. This overall gain in product exports comes as a result of several losses and gains in various products; fuel oil and naphtha exports increased, while exports of gasoil, VGO, and gasoline declined.