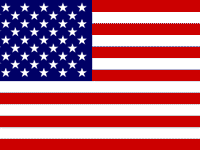 US total oil supply is estimated to increase by 1.63 mb/d to average 12.86 mb/d in 2014, representing an upward revision of 0.18 mb/d from the last MOMR. US liquids production was pegged at 13.40 mb/d in October, higher y-o-y by 1.72 mb/d and up m-o-m by 70 tb/d, with crude output higher by 65 tb/d. Support came from a postmaintenance ramp up in Alaska, where production rose to a five-month high of 0.54 mb/d. Crude output rose above 9 mb/d for the first time since March 1986, higher y-o-y by 1.36 mb/d, due to the continuation of tight crude production. US oil output is expected to fall in the coming months due to reductions in active drilling rigs from 1 November 2014 to 7 January 2015, including 66 rigs at the Permian basin, 33 rigs at Willston, North Dakota and 16 rigs at Eagle Ford. The production from Gulf of Mexico (GOM) is not expected to decline in 2015 due to a number of startups and ramp-ups of projects already initiated in 2014. Nevertheless, GOM output in October fell to 1.42 mb/d, lower by 23 tb/d than September's output.

Elsewhere, in North Dakota, oil production fell to average 1.18 mb/d due to the implementation of new flaring regulations as opposed to a pullback from producers in light of falling prices. Moreover, Bakken producers now face additional costs in addition to the flaring; all crudes must be treated and tested before shipment by rail to reduce the explosion risks in derailments. The order requires compliance with a series of temperature and pressure parameters, restricting the vapour pressure of crude oil to 13.7 psi, 1 psi below the national standard. This will be enforceable as of 1 April 2015 and will add approximately $1.5-2.0/b to costs. The impact of these regulations will not be experienced until 2Q15. Fringe producers with a higher NGL content in their output will be particularly impacted and may be forced to shut in output due to the lack of infrastructure to capture the NGL.

With ample transportation infrastructure and nearby demand centres, Eagle Ford producers are at an advantage relative to those at the Bakken site. Therefore, the impact from lower prices may not be as significant as for the producers in the north. Texas is a main source of much of the production growth experienced in onshore oil. The Eagle Ford play has three main sections: the oil window in the north (64%), the 'wet gas' (NGLs and condensates) window below that (14%), and the dry gas window in the south (22%). According to the Texas Railroad Commission (RRC), the main liquid areas are in Wilson, La Salle, DeWitt, Gonzales, McMullen and Dimmit counties. Indeed, of the 32 counties making up the Eagle Ford, just six account for 89% of its output. It is expected that Eagle Ford crude (and NGLs) production will average 1.27 mb/d this year, up y-o-y by 0.18 mb/d. Texas RRC data for October placed Texas county crude and condensate output at 3.2 mb/d, with y-o-y growth rates at 0.62 mb/d. Within that, Eagle Ford output averaged 1.71 mb/d, higher y-o-y by 0.59 mb/d, with condensate production making up 0.5 mb/d of the Eagle Ford total, up y-o-y by 0.14 mb/d.

Permian basin total output was 1.69 mb/d, higher y-o-y by 0.43 mb/d, according to RRC data. Permian shale output increased by 0.2 mb/d this year to 0.37 mb/d, compared to growth of 50 tb/d in 2013. The Permian accounts for almost one-third of US drilling activity, with Baker Hughes data showing 527 rigs active in the basin, compared to 460 a year earlier. In the Midland basin, horizontal activity is focused on the Wolfcamp and Spraberry layers, which cover eight counties in West Texas. There is greater potential for drilling efficiencies to be realized in the Midland basin, as only 60% of new wells drilled in the layer are pad wells, compared to just over 80% in the Eagle Ford. There is also disparity between drilling efficiencies in the Eagle Ford and Permian basins, with a horizontal rig in the Eagle Ford able to drill a well in 13 days, versus 25 days in the Permian. This can be attributed to the proliferation of pad drilling in the Eagle Ford (pad wells have risen from 38% of total wells drilled in 2011 to over 80% today).

New projects that started to come online in 4Q14 (peak production capacity of 0.26 mb/d) should boost GOM output at year end. The Cardamom (50 tboe/d) project came online in September; mid-November saw the commencement of first oil at Chevron and Hess' Tubular Bells development, which is expected to produce roughly 50 tboe/d by year end. Anadarko's Lucius project produced first oil in December and finally, Jack St. Malo also started up in December with a peak capacity of 0.1 mb/d. Thus, averaged across the year, GOM volumes are unlikely to grow by much more than 0.1 mb/d, as high decline rates at existing fields offset much of the new additions. Overall, it is expected that in 1H15, y-o-y growth will accelerate to 0.15 mb/d, supported by 4Q14 ramp-ups.

One area also likely to be impacted is US Gulf Coast (USGC) NGL output. Some producers have started shifting rigs away from NGLs/liquids into dry gas production in regions such as Haynesville in response to lower crude prices. The latter is believed to offer better returns. NGL prices have fallen by some 35% and Eagle Ford rig counts have declined by 18 since July.

In general, with rig counts declining in major tight crude production regions, producers are likely to cut back on drilling activity, particularly in the fringe areas, as capex is being reduced, which will ultimately reduce growth rates, albeit with a time lag. NGL output across the US is at risk, with some rigs already moving to dry gas plays. On a quarterly basis in 2014, US oil supply is expected to stand at 12.00 mb/d, 12.83 mb/d, 13.16 mb/d and 13.41 mb/d, respectively.