Iraq Declares the Establishment of Two Companies
Source: www.gulfoilandgas.com 2/1/2015, Location: Middle East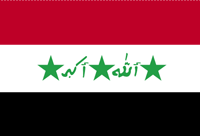 Mr. Adil Abd Al-Mahdi the minister of oil declared for the approval of the body of opinion in the ministry of oil to establish the oil services company and the crude oil pipelines Company.

Mr. Abd Al-Mahdi ensured that the approval was during the first meeting of the body of opinion in Thursday the 29th of January, and the concerned authorities in the ministry was ordered to finish the procedures to establish the company according to the legal & administrative context. He said that the council of ministers approved to establish the two companies in the last year.

He said also that the establishment decision was according to the plan of the ministry to develop its infrastructure and keep pace with the development in the crude oil sector and elevate the level of the services provided to the national efforts.