Iraq Declares the Establishment of Dhi Qar Company
Source: www.gulfoilandgas.com 2/1/2015, Location: Middle East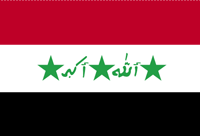 Mr. Adil Abd Al-Mahdi the minister of oil met with the project manager of C.M.I Finnish Organization Mr. Sana Kaskitalo and the chief advisor of the organization Mr. Alikaho Sitalo in addition to many responsible members from the ministry.They discussed during the meeting about the cases that has common concern.

Mr. Abd Al-Mahdi praised the role of the non-governmental organizations in planning for the better future for the peoples in all the fields as well as the work to find the best ways of communication and the solutions for the common problems & disputes that some countries & societies suffers from.

Mr. Kaskitalo praised the role of the ministry of oil in investing the resources of the country for the best of the Iraqi citizens in addition to allowing all communities & minorities in building the country.