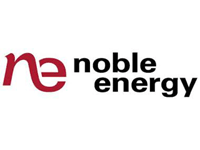 Israel's energy minister said natural gas companies operating offshore Israel will have to sell some of their reserves to avoid being deemed a monopoly, reinforcing a stance against control of the assets by Noble Energy and Delek Group.

His comments were the most explicit to be in made public since the country's antitrust authority said in December the U.S.-Israeli partners who discovered two large natural gas fields in the eastern Mediterranean may constitute a monopoly.

The regulator's comments had jolted the sector and the energy companies said they were holding off further investment until matters became more clear, throwing off development timelines and endangering major export deals.

Energy Minister Silvan Shalom said the government is working to find a balance between increasing competition and making it worthwhile for companies to ensure the offshore Tamar and Leviathan fields are developed.

Texas-based Noble and Israel's Delek are the main shareholders in both fields, whose discovery in 2009 and 2010 turned import-dependent Israel into a potential energy exporter.

Part of the decision will be that the gas companies will have to give up some of the reserves they have. What can you do? It will happen," Shalom told an energy conference in Tel Aviv. "Sadly, I don't see a lot of new players waiting to come here.

" He said part of the reason that large foreign companies are hesitant to invest in Israel is because they already have major operations in Arab states that do not have good ties with Israel.

"The Israeli market is a small market. And the interests they have in Saudi Arabia and the Persian Gulf states, they are much bigger and stronger than what they have here. So to bring them here as competitors to other groups is not simple," he said.

Noble and Delek have already agreed to sell their licenses to two smaller gas fields nearby. Officials have said other options being discussed are splitting up the consortium so the partners sell gas in competition, or even to sell stakes in either Tamar or Leviathan.