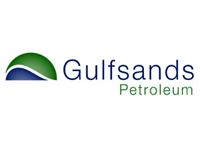 Gulfsands Petroleum has provided an update on drilling activities in Morocco.

Drilling operations on the Douar Ouled Balkhair 1 gas exploration well ('DOB-1') located within the Rharb Centre Permit in Northern Morocco have now concluded with the DOB-1 well being confirmed as a gas discovery. During testing of this discovery, gas flowed to surface during the well's clean up flow period at rates in excess of 10 million standard cubic feet per day ('mmscfpd'). DOB-1 has now been suspended as a future gas production well.

The DOB-1 well is the third well to be drilled on the Rharb Centre permit based on the Company's interpretation of 3D seismic survey data acquired by Gulfsands on the permit area in the second half of 2013. The first two wells to be drilled on this permit were also successful in finding gas and flowing it to surface, at wells LTU-1 and DRC-1.

The DOB-1 well was drilled to a Total Depth ('TD') of 1140 metres Measured Depth ('MD') and encountered the primary reservoir target interval on prognosis at a depth of approx. 808 metres MD. Significantly elevated gas readings obtained while drilling, as well as interpretation of geological samples and wire line logs, indicated the presence of a gas bearing sandstone reservoir section of excellent quality. Detailed petrophysical evaluation of wireline logs over the primary target yielded an interpretation indicating a 4.2 metres gross sand thickness, with a net sand thickness of 3.7 metres and evaluated average gas saturation of 70% and average porosity of 34%.

The DOB-1 well was cemented and perforated over the primary reservoir interval, completed and then subjected to a flow testing and pressure survey period for evaluation of well flow performance and connected gas volumes. During initial clean up flow operations over this reservoir, the well produced natural gas at an estimated rate in excess of 10 million standard cubic feet per day ('mmscfpd') on a 48/64th inch choke setting. During subsequent multi-rate flow testing, a stable flow of 6.2 mmscfpd was established for a period of 4 hours on a 32/64th inch choke setting, with a final wellhead flowing pressure of 1084 psi. No formation water was detected in the gas production stream during testing operations.

The secondary reservoir target interval for the well was encountered at a depth of approximately 1075 metres MD. Significantly elevated gas readings were encountered over the interval 1075-1127 metres MD. However, after the completion of wire line logging operations, mechanical problems with well bore integrity above this interval prevented further access to or production testing of this deeper potential reservoir. The Company is currently reviewing all available data in order to determine the optimal path for further exploration of this reservoir section, which may include a re-deepening of this well at a later date post production of the shallower gas zone, potentially employing in this future operation a modified and strengthened well design.

Drilling and well testing operations for DOB-1 were completed on plan and on budget. Upon completion of operations the Company plans to suspend drilling operations whilst a detailed technical assessment is conducted over the DOB-1 and DRC-1 gas discoveries that will include the identification of potential locations for further drilling in the near vicinity of these discoveries.

Mahdi Sajjad, the Company's CEO commented:

'We are delighted with the results of the drilling and flow testing operations at well DOB-1. This is the third consecutive successful exploration drilling result that the Company has achieved in Morocco utilising the 3D seismic data acquired and processed in 2013-2014. We are continuing with our efforts to commence production from these discoveries and are receiving much appreciated assistance from ONHYM to ensure this is achieved as soon as possible'.