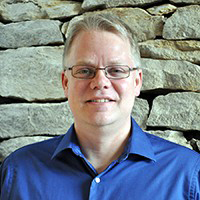 SOR Inc. welcomes Kent Troughton as the new Project Manager for Engineering. Kent is responsible for managing internal and external product development projects from start to finish through the various function groups. Additionally, Kent will be managing schedules for new product development, the private label process and Agency approvals within Engineering.

"He will have an active role in each functional area with the product development cycle to ensure timely project completion," explains SOR Engineering Vice President, Mike Bequette.

In his previous position, Kent was responsible for the product management of product development projects including offshore manufacturing, internal and external engineering, low cost region tooling and agency certification. He has a B.A. in English and a B.S. in Computer Engineering from the University of Kansas.