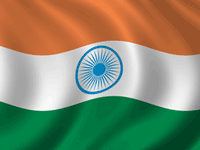 January India's crude imports rose to their highest level since February 2014, up by 192 tb/d or 5% from the previous month to average 4.16 mb/d, showing an annual increase of 504 tb/d or 3%. India reported lower refinery throughput and utilization in January.

However, India's product imports in January saw a decrease of 46 tb/d or 14% m-o-m, back to same level seen in November, averaging 466 tb/d, while rising y-o-y by 25 tb/d or 6%. This decrease in monthly product imports was mostly due to lower LPG imports, which declined by 50%. No imports of gasoline or kerosene were registered in January, as was also observed the previous month. India's domestic product sales rose by 2.7% from a year earlier, as diesel and gasoline consumption increased.

India's product exports dropped in January by 193 tb/d or 13% to average 1.28 mb/d. In a y-o-y comparison, product exports increased by 80 tb/d or 7%. The decline in monthly product exports was registered for all products, with the exception of naphtha and kerosene.

Consequentially, India's net imports increased by 340 tb/d to average 3.3 mb/d, reflecting a gain of 11% m-o-m and 16% y-o-y.