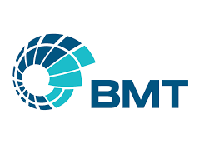 BMT WBM, a subsidiary of BMT Group, the leading international maritime design, environmental and engineering consultancy, has announced a number of new appointments within its Water and Environment Group.

Erin Sellers will take on the role of Team Leader for the company's Sydney office. He has 17 years' experience in flooding, floodplain management, catchment management and water sensitive urban design, in Australia, UK and Ireland. Erin comes to BMT from Fairfield City Council where he led their catchment management team of 12 people. He has also had an active role in Stormwater NSW and the Sydney consortium to the CRC for Water Sensitive Cities.

Greg Fisk, National Practice Leader (Environment) and Dr Michael Barry, Manager Catchments and Receiving Environments, have also recently accepted additional responsibilities within the business. Greg will take up a position of Business Development Manager with Dr Michael Barry assuming the position of Technical and Innovation Manager wherein he will champion, facilitate and co-ordinate technical development, research, innovation and knowledge development.

Tony McAlister, Managing Director of the BMT WBM Water and Environment Group, says: "We are delighted to welcome Erin to our Sydney team, and look forward to drawing on his local industry knowledge, networks and extensive expertise to help grow our business in the Sydney market. Erin SellersI'm also excited to see both Greg and Michael take on their additional roles and I have no doubt that they will play an integral role in helping us to further grow and develop our Water and Environmental business."

The Water and Environmental Group within BMT WBM has expert knowledge of all aspects of environmental consulting, R&D and software solutions.

BMT WBM is committed to using their skills and experience to the benefit of customers, communities and the environment efficiently and competitively, providing an outstanding level of personal service and expertise that is tailored for each project, to provide the best real-world solutions.