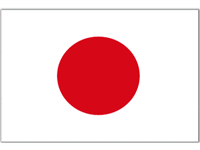 Japanís crude oil imports increased in March as they had the previous month, rising by 32 tb/d or 1% to average 3.7 mb/d. In a y-o-y comparison, crude imports showed a drop from the previous year by 142 tb/d or 4%. At the same time, Japanís refinery throughput and utilization were down from the month before. Saudi Arabia came in as the biggest crude supplier to Japan, as in the previous month, holding a share of 38% of total crude exports, up by 183 tb/d from one month before. UAE came as second-largest supplier with a share of 25% of total crude exports, increasing its volumes from a month before by 76 tb/d. Qatar was third-largest supplier in May with a share of 7%. Volumes imported from Qatar were lower than the previous month by 50 tb/d.

Japanís product imports slightly dropped in May by 4 tb/d to average 631 tb/d, down by 2% from the previous year. Japanese exports for May saw a drop of 78 tb/d to average 493 tb/d, the lowest level since August 2014. Annually, this shows a drop of 45 tb/d or 8%.

Accordingly, Japanese net imports increased in May by 105 tb/d to average 3.8 mb/d, the highest level since March 2014, reflecting a monthly gain of 3% and an annual drop of 3%.