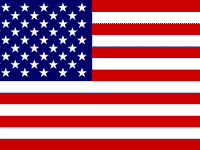 The US GDP of the 2Q15 has been revised up from an already high 3.7% q-o-q seasonally adjusted annualised rate (SAAR) to 3.9% q-o-q SAAR. This may also be due to some rebound from the considerably weaker 1Q, which grew at only 0.6% q-o-q SAAR. Despite this effect, the US economy is still being relatively well supported by an improving labour market, healthy private household consumption and a generally well recovered economic environment. Personal consumption expenditures remain the backbone of the US economy and have held up well, growing by 1.8% q-o-q and by 3.6% q-o-q in the 1Q and the 2Q, respectively. There has been some concern over the recent weeks about the impact of a slow-down in China's economy. However, exports from the US to China account for only a fraction of total GDP.

Importantly, the Federal Reserve Board (Fed) kept its interest rate unchanged. However, it has reiterated the likelihood of raising interest rates before the year-end. As its most recent decision showed, this will also depend on the development of the global economy. The international dimension of an interest rate hike has become moreimportant. However, it is expected that the Fed will primarily consider the domestic economy as the main guideline for such a hike. Among the many aspects the Fed is following, the most important ones are certainly inflation, developments in the labour market and general economic well-being. These indicators remain somewhat mixed. Meanwhile, core-inflation – excluding food and energy prices – remains healthy at 1.8% y-o-y and total inflation stands at 0.2% y-o-y. The labour market has continued improving, but job creation has slowed. Non-farm payrolls increased by 142,000, less than expected, whilst the August number was revised down from 173,000 to 136,000. Moreover, average hourly earnings growth dropped to 0% m-o-m and the labour force participation rate in September was at the lowest level since 1977. While GDP growth in the 2Q15 was very high, in 1Q15 it was considerably lower. In addition, growth in 2H15 is forecast to remain at a healthy, but not extreme, level of around 2.4% on average. In combination with the slow-down in emerging economies, this situation seems to lower the odds for a near-future rate hike.

House prices, which constitute a very important wealth factor for US households, have continued to hold up very well. Compared to last year, they rose by more than 5% each month since the beginning of this year and peaked in July, according to the latest available data from the Federal Housing Finance Agency (FHFA). In July, prices rose by 5.8% y-o-y. Also, home sales continued at healthy rates. Existing home sales stood at an annualised 5.3 million in August, 270,000 lower than in July. Also, new home sales increased by 552,000 in August, higher than the 522,000 seen in July. In comparison, this stood against an average of 440,000 and 430,000 in 2013 and 2014, respectively.

Given the positive developments in the labour market, consumer confidence stood at solid levels. The Conference Board Consumer Confidence Index rose to 103.0 in September from 101.3 in August. However, the Purchasing Manager's Index (PMI) for the manufacturing sector, provided by the Institute of Supply Management (ISM), declined again to a sensitive level of 50.2 from 51.1 in August. This, indeed, will need close monitoring in the near term.

The US economy seems to have expanded at a healthy level. However, some of the indicators point at a continuation of current moderate growth levels. Also, challenging budgetary negotiations and decisions on raising the debt ceiling in the US Congress lie ahead. After considering all the challenges, the growth forecast remains unchanged at 2.5% for 2015 and 2.6% for 2016.