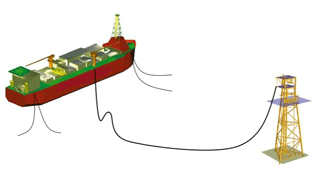 Octanex N.L. advises that its 50% owned Malaysian joint venture company, Ophir Production Sdn Bhd (OPSB), has awarded a contract for the Engineering, Procurement, Construction, Installation and Commissioning (EPCIC) of a Wellhead Platform for the Ophir oil field offshore Peninsular Malaysia to Muhibbah Engineering (M) Bhd (Muhibbah).

The contract award follows a successful tender by Muhibbah, a large engineering company listed on Bursa Malaysia (the Malaysian Stock Exchange), with a track record of platform construction and installation.

The Ophir platform will be fabricated at the Muhibbah yard at Klang approximately 40km south west of Kuala Lumpur, before being installed in the Ophir field. The schedule for the EPCIC of the Ophir platform will see the platform installed in the field Q3 2016. A jack-up drilling rig will then be mobilised to site and development drilling will commence. The current schedule has the Ophir filed commencing oil production in late 2016.

Octanex's share of the Ophir project is fully funded via OPSB's 75% project financing and Octanex's strategic alliance and funding arrangements with major shareholder, Malaysian, Sabah International Petroleum (SIP). SIP is an entity wholly owned by the Malaysian State of Sabah via the Sabah Development Bank.

Octanex COO, Rae Clark said "The award of the wellhead platform contract is a significant step towards first oil for the Ophir development and marks a major milestone in the transformation of Octanex from an exploration company to a producer."