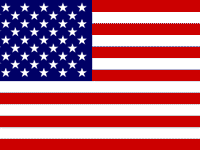 US total oil supply is anticipated to decline by 60 tb/d to average 13.54 mb/d in 2016, remaining unchanged from the previous MOMR. US liquids production for 2016, based on 2015 output assumptions, is shown in Table 5.4 and Graph 5.20. Moreover, according to US field development and new project startups in 2016, around 0.47 mb/d of added volume is expected to come on stream in the next year.

In 2016, four new fields totalling 0.28 mb/d are due to startup in the GOM, which should help offset a 0.4 mb/d y-o-y decline in tight oil and onshore conventional output, keeping US production growth flat y-o-y in 2016. But the exact trajectory for US production will depend on the rate at which producers unleash a backlog of DUCs. Several producers are holding back completions to achieve lower service costs (EOG expects to exit the year with 320 DUCs), hence there could be a pickup in activity later in the year when prices rise.

In 2016, Anadarko's 80,000 boe/d Heidelberg spar project saw its first oil date pushed forward by a few months to 2Q16 from previous guidance of mid-2016. The project will come on stream in a phased manner, with three subsea wells initially starting up and production from two initial wells coming online at a later date. The latest guidance on the Gunflint project remained unchanged, with the project expected to produce oil around mid-year.