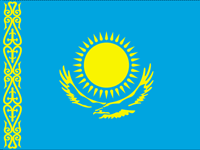 Oil production in Kazakhstan is forecast to decline by 60 tb/d to average 1.53 mb/d in 2016, a downward revision of 30 tb/d from last month's prediction. Different sources have said that the giant Kashagan project is unlikely to start production before mid- 2017.

Azerbaijan's oil production is predicted to decline by 40 tb/d to average 0.82 mb/d in 2016, unchanged since the last MOMR. Lower prices are likely to accelerate declines in Azeri production in 2016 compared to 2015.

FSU others' oil production, mainly in Turkmenistan, will decline by 30 tb/d in 2016 to average 0.36 mb/d.

Other Europe's oil supply is estimated to remain flat from 2012 to average 0.14 mb/d and continue at this level in 2016.